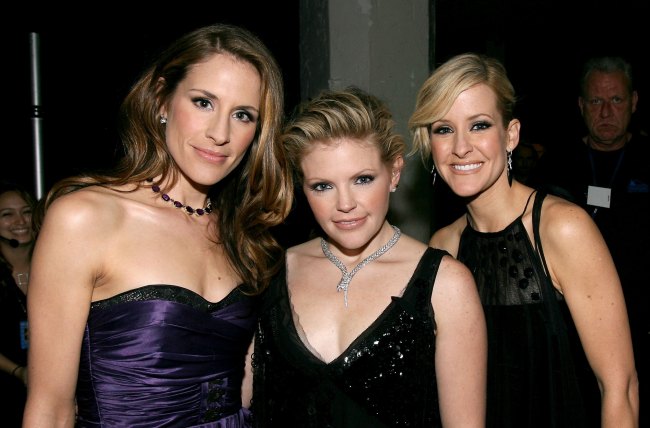 Since 2010, the Dixie Chicks have only played 17 concerts, most recently in 2014 in Denmark. Their last show in America, the country they pissed off a large chunk of with a single comment, was in 2011. It's been a while, but they're about to end their touring hiatus.
Just not in the U.S.
Natalie Maines, Emily Robison Strayer, and Martie Maguire will travel Europe in 2016, according to their website, "Starting in Amsterdam, the tour will then head to the UK and Ireland to play arenas in Birmingham, Manchester, London, Glasgow, and will culminate in Dublin."
Tickets are gonna go fast; at their peak, the Dixie Chicks were one of the most popular musical acts in the world. They've won 13 Grammys, including Album of the Year for 2007's Taking the Long Way, and hold the record for the highest-selling female band of all-time. Also, and most importantly, Jenna Maroney murders Andy Sipowicz in one of their music videos.
No other group, male or female, can say that.
(Via Dixie Chicks)