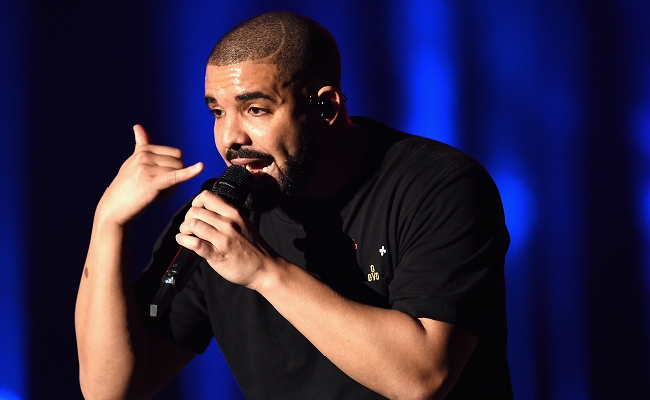 Tuesday night at Drake's Copenhagen stop of his The Boy Meets World Tour, Drake channeled Kanye West. No really, the Canadian native channeled the G.O.O.D. Music head by wearing a mask with West's face on it while performing. If that sounds a little random, here's some of the backstory.
https://www.instagram.com/p/BRYU1pOD-1T/
A fan reportedly made a mask of Kanye and handed it to Drake during the performance. "I got the Yeezy mask on now," he told the audience. "Ya'll can't f*ck with me tonight, now." Clearly, the tensions between Drake and Kanye have ebbed and flowed over the years, but this gesture seems to be a friendly one.
Then again, not long ago, Drizzy spoke out about Kanye's criticism of his new collab with DJ Khaled on an OVO Sound Radio interview.
"I went from working on a project with [Kanye] to him sh*tting on me and Khaled for being on the radio too much," he said. There, he was referring to reports that said Ye had criticized the Canadian's collaboration with Khaled "For Free" for getting too many spins. Kanye refuted those reports, so maybe this mask stunt is a gesture to let us know that Drizzy and Yeezy have smoothed everything out. Here's hoping, because a collab album from these two might be just what we need to top Watch The Throne.
Still, fans were left wondering what it all means. Perhaps it's an elaborate setup to get these two a remix of Future's "Mask Off"? That would be the best case scenario.