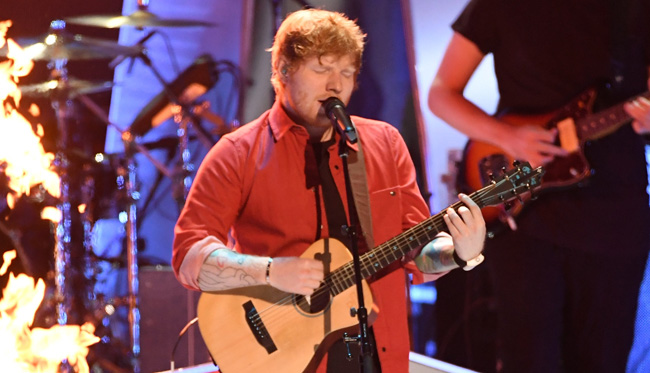 Protests took over St. Louis this weekend following the acquittal of former police officer Jason Stockley in his murder trial connected to the shooting of Anthony Lamar Smith in 2011. Stockley was charged with first-degree murder, with video showing the former officer using his "personal AK-47-style rifle" to shoot Smith "five times at close range." Protests started before the ruling was announced on Friday, but grew once Stockley was found not guilty. Violence, demonstrations, and a militarized police presence all brought back memories of the events in Ferguson and spread across the weekend.
U2 canceled a concert on Saturday night due to the unrest in the city, with the band and Bono releasing a statement saying he was "deeply saddened" by the unrest and "found myself reading Dr. [Martin Luther] King's speech from the National Cathedral and asking myself is this 1968 or 2017?" Ed Sheeran is following suit on Sunday night, canceling a sold out show due to the protests and the inability of the local authorities to provide support:
"With the safety of the fans being of upmost concern, and after consulting with local officials, who could not fully commit to providing a sufficient amount of police and other city services support, we felt it was in everyone's best interest to cancel Sunday night's show,"
Sheeran's representatives added that they looked forward to returning to St. Louis in 2018 when his schedule would allow it and promising that those who purchased tickets will receive refunds. Saturday night saw peaceful protests for most of the evening, with violence only occurring near the end of the evening. Rolling Stone adds that other events in the city were forced to cancel this weekend, including "the St. Louis Symphony Orchestra's performance of Harry Potter and the Chamber of Secrets, a concert by comedian Mike Birbiglia and the city's Shakespeare in the Streets event." Authorities expect more protests for Sunday.
(Via Rolling Stone)