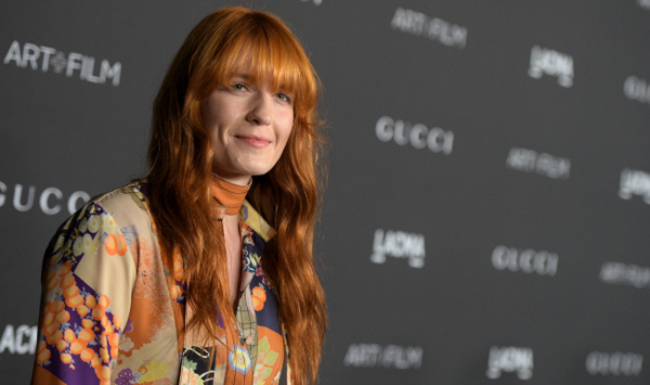 Dave Grohl recently wrote a letter to his fans saying that his broken leg, which he suffered at an increasingly legendary show in Sweden, would lead to some Foo Fighters shows being canceled. Unfortunately, among those shows to be canceled was their headlining performance at the Glastonbury Festival, which begins next Wednesday. Somebody would have to step up and fill those big shoes, and those somebodies are Florence + The Machine.
Florence Welch and her Machine were already scheduled to perform at the festival, so this was only a minor matter of bumping them up to a headlining performance on Friday night. While Florence + The Machine may not be quite as big as the other headliners at Glastonbury, Kanye West and The Who, festival organizer Emily Eavis was still quite positive in a statement on the festival's website:
"Once we heard the sad news that Foo Fighters had been forced to pull out, there was only one person we wanted to call and that was Florence. Every time she has played here she's done something spectacular and we always knew she would headline the Pyramid one day. I'm delighted she's agreed to step up to it — she's going to smash it!"
Florence + The Machine had a new album, How Big, How Blue, How Beautiful, come out on May 29 to both critical success and strong sales, so plucking the band and moving them up to replace Foo Fighters makes sound business sense. While it's not the way any band wants to get the call to the big leagues, and while Florence + The Machine and Foo Fighters probably don't have a large swath of crossover fans, they could still put on a fine show and make Friday night at Glastonbury as strong as it would have been if Dave Grohl's leg had remained in one piece.
(Via Mashable)