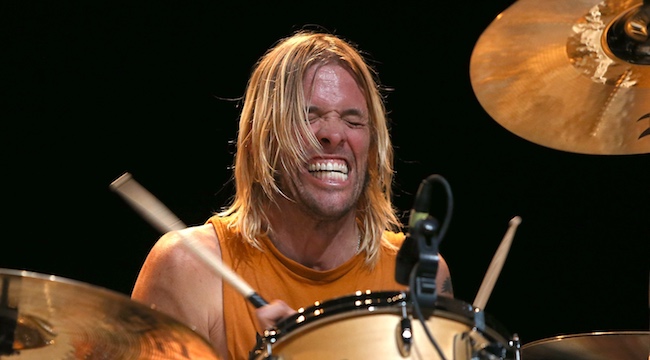 After years of being in one of the most iconic rock bands of the '90s and '00s, the Foo Fighters crew can probably afford to get themselves some pretty fun toys. Drummer Taylor Hawkins tends to keep it low key, though, at least as far as cars go: In a recent interview, he said that his most recent vehicle is from over a decade ago, and that Hawkins, who is 45 years old, still has the truck he drove in high school.
When he and Dave Grohl were asked by New Zealand's Radio Hauraki what the fastest car they've ever driven is, Hawkins said that he doesn't own any flashy cars and went on to detail what he has nowadays:
"A Subaru Baha. It's from 2005. Subarus are good, they're tough, they're hard to kill. And I still have my old truck from high school, too. It's a red Toyota '86 [4×4]."
Meanwhile, Grohl is more openly embracing the rock star lifestyle with his automobile choices: "Oh, I have a Tesla P100D, and that car goes 0 to 60 in 2.4 seconds. It's the fastest car I've ever been in in my entire life, and I'm sure when people see me driving it, they're like, 'Wow, Dave Grohl is a f*cking *sshole.'" That car, by the way, has an MSRP of about $135,000.
Watch the full interview down below.