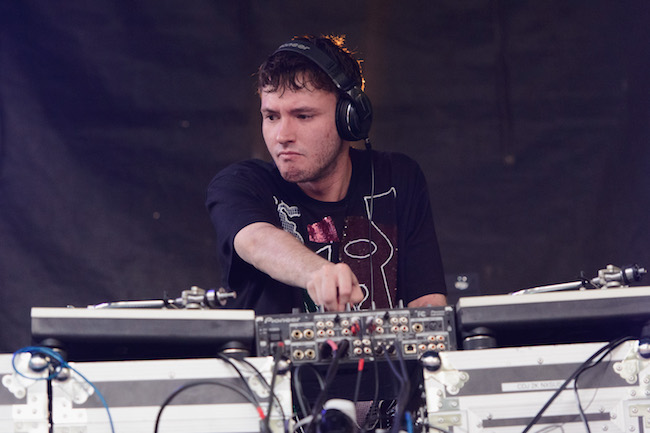 UK producer Hudson Mohawke's adored track "Foxy Boxing" is finally getting a proper release. The track has been a fan favorite for years, making its rounds through bootlegged versions since 2011 when Jacques Greene debuted it during his Boiler Room set. The rarity, with its punchy instrumentals, finds its home in the 2017/2018 edition of LuckyMe's Advent compilation series.
"Foxy Boxing" is available for download here, along accompanying tracks by DJ Paypal, Claude Speed, Lunice, and more. LuckyMe also included a letter in which the label discusses the state of independent music in today's streaming economy. "There is no loyalty to any music over your shareholders," it reads before talking about emboldening artists and music by moving away from socials and funneling their advertising budget into creative for new music "When the work was good — you guys told people for us," says the letter. "That seems smarter to us than giving our money to big companies to show our audience our work."
While HudMo's last record was 2016's Ded Sec – Watch Dogs 2 soundtrack, the producer has recently dabbled in television. He collaborated with Queens rapper Remy Banks for on "Passports," for HBO's tech comedy Silicon Valley and played the track "Human" on an episode of Twin Peaks starring both Sky Ferreira and Au Revoir Simone.