Three Up/Three Down is a catalog-oriented feature that seeks to highlight a given artist's best three albums and worst three albums.
Jack White has led one of the most fascinating and varied, acclaimed and derided careers of practically any musician in any genre of music over the last couple of decades. Either you love his gut-bucket guitar-historonics, many whimsical side projects, and penchant for creativity, or you consider him an anachronism; a smarmy Willy Wonka-type, more engrossed in the process and the struggle of making music than honing in on something that merits being heard by the world at large. But whether you love him or hate him, you can't deny his place as one of the most important and impactful rock artists of the 21st Century.
Parsing White's discography can be a tricky endeavor because of how eclectic it is. While most would agree that he laid down his best and most innovative work as one half of the White Stripes, some people prefer the wider sound he tapped into on his later solo records, or as a member of the Raconteurs. Then there's his whole Dead Weather divergence, with Alison Mosshart of The Kills on lead vocals, and Jack manning the backbeat. It's a lot.
So then, with all that in mind, I've decided to rank Jack White's three best albums and three worst albums in all his many different forms and guises throughout the years. Boarding House Reach, his latest solo project, did not make the list in either direction, but it is a fun, multifaceted record that I would highly recommend checking out.

Best
3. The White Stripes — Icky Thump
If you're going to go out, it's always preferable to go out on a high note. When it first dropped back in 2007, no one had any kind of inkling that Icky Thump would be the final White Stripes record, and yet, here we are. After canceling a tour to support this album due to drummer Meg White's increased anxiety, Icky Thump stands at the final word we have from the "brother and sister" duo.
Starting with the title track itself, which is a savage, glitchy, guitar-blasted opener, Icky Thump contains everything you love about The White Stripes. It's a throwback that feels fresh. It's also brimming with character, whether from the horns on "Conquest" — which, full disclosure, was my honest-to-God ringtone for most of 2008 — the spoken word interludes on "Rag And Bone," or the handclaps and mandolin melodies on "Prickly Thorn, But Sweetly Worn." It's also got some seriously heavy riffage, the best example being the brutal "Little Cream Soda." As far as swan songs go, you could do a whole helluva lot worse.
2. The White Stripes — Elephant
If this album only contained White's immortal hit "Seven Nation Army" and nothing else, it would still be considered a classic. Of course, there's a whole lot more inside of Elephant than that singular, stadium-quaking song. "The Hardest Button To Button" is an obvious banger — the Simpson-ification of that particular song is tremendous — "Girl, You Have No Faith In Medicine," is one of the most potent marriages of blues rock and punk ever recorded, and "In The Cold, Cold Night," is Meg's best vocal entry into the White Stripes canon; her Moe Tucker/Velvet Underground/"After Hours" moment, if you will. "Well It's True That We Love One Another," the duet with Holly Golightly, is also one of the greatest album-closing tracks of the last 20 years.
For many, Elephant was their entry-way into both The White Stripes and Jack White as an auteur. A lot of its accrued affection stems from that fact, which, is totally understandable. It's the moment the Stripes went from garage-rocking, underground curios, to opening for The Rolling Stones, and playing in front of millions on national television via the MTV Video Music Awards. It was their big breakthrough, and for that reason, it will always carry a special place in the hearts of those who ripped through the recent Meet Me In The Bathroom oral history in a matter of days.
1. The White Stripes — White Blood Cells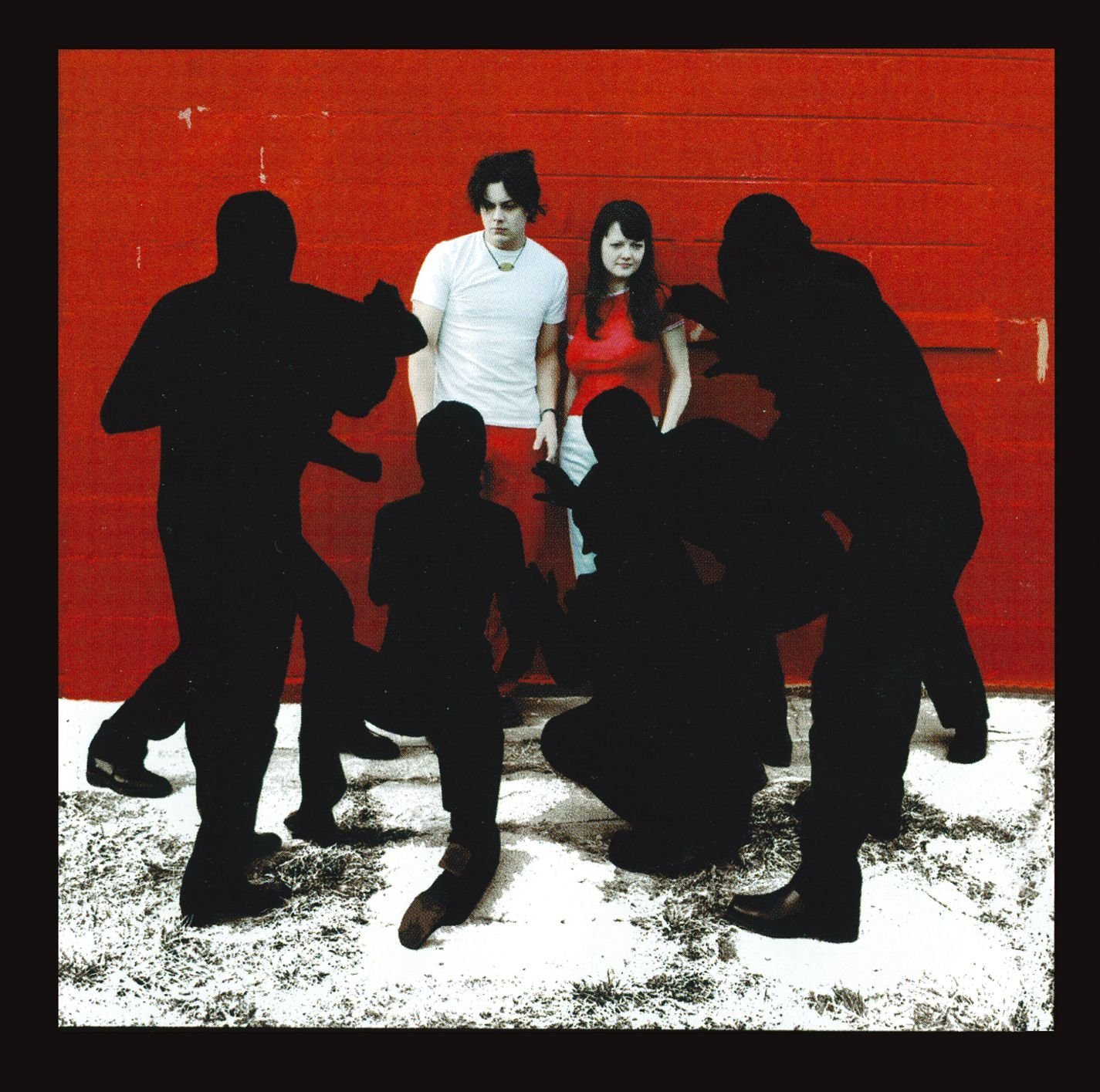 It's hard to find any flaws in Jack and Meg's third full-length album, White Blood Cells. I would hesitate to call it a "perfect" rock record, but it comes pretty damn close. Starting with the squealing, twisted, fuzzed-out opening notes of "Dead Leaves And The Dirty Ground," there's an attitude and sneer to White Blood Cells that transcends all of its built-in kitsch. There's also a surprising amount of aural dexterity. Tender ballads like "We're Going To Be Friends" and "The Protector" mix with off-kilter folk stompers like "Hotel Yorba" and "Now Mary."
That being said, it's the rock songs where Jack White really shines, and White Blood Cells contains some of the best he's ever put together. The most casual White Stripes fans are almost certainly aware of the punk rock rager "Fell In Love With A Girl," but there are some crazy deep cuts on this album. "The Union Forever" is arpeggiated masterpiece of evil and danger. "Aluminum" contains Black Sabbath levels of heavy metal. But it's the 13th selection on the record, "I Can't Wait," that ranks as the best offering here. I know that's not exactly a popular opinion, but there's something about that chorus that gets me every time. "I thought you made up / I thought you made up / I thought you made up your miiiiiiiiiiind!" I shred my vocal cords every damn time it floods the speakers.
Jack White has produced some very fine music in the years since 2001 when he and Meg dropped this album, but White Blood Cells remains the bar which he has yet to clear.

Worst
3. The Raconteurs — Broken Boy Soldiers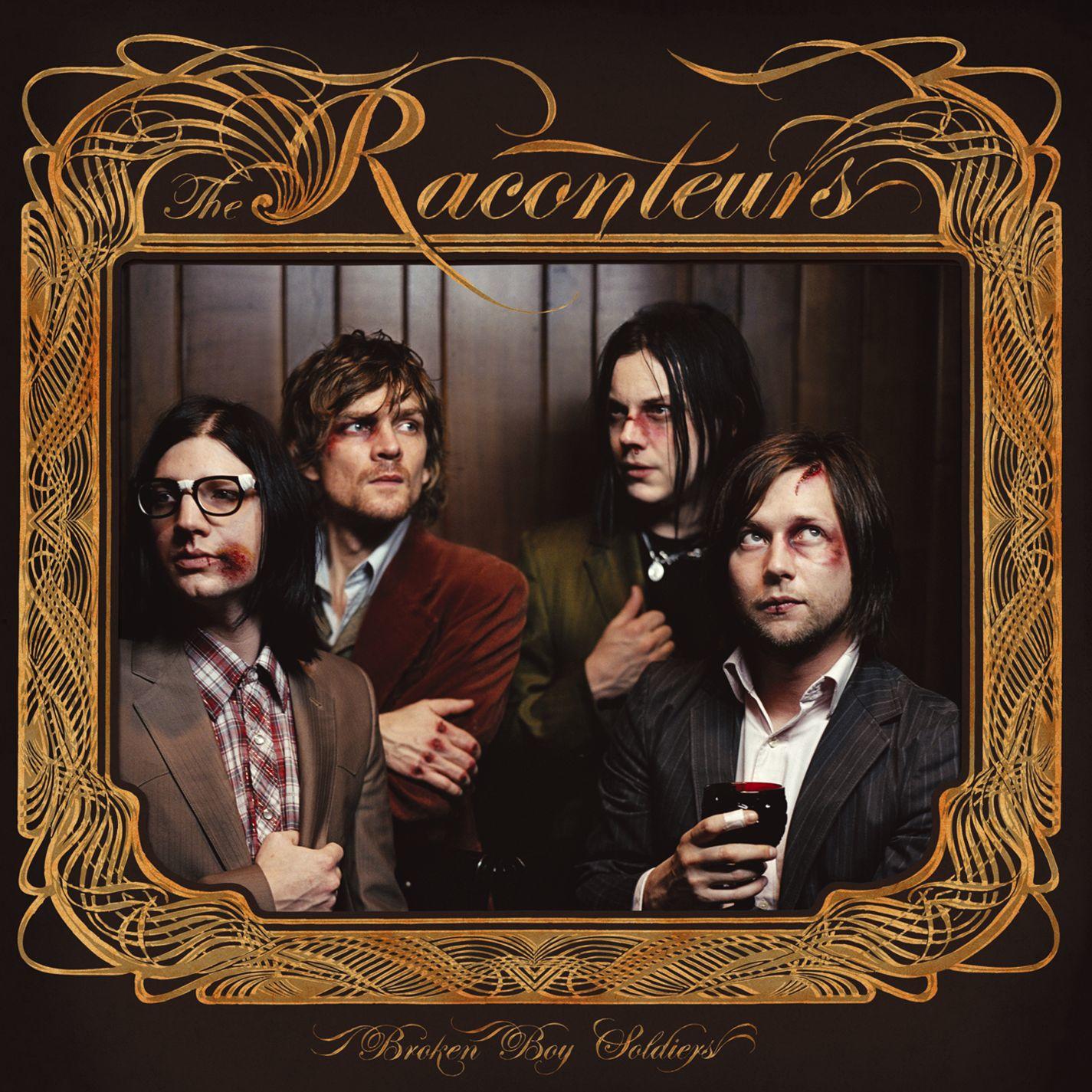 There's nothing egregiously wrong with White's debut album with The Raconteurs. I guess of all of his middling records, this is maybe the most middling? It's short, which is a check in its favor, and contains the single "Steady As She Goes," which was inescapable on rock radio around 2006. But otherwise, it's remarkable for its unremarkability. The follow-up album Consolers Of The Lonely is a quantum leap in quality and excitement, let's just put it that way.
In interviews he gave at the time, White describes them working out 10 songs on Broken Boy Soldiers in quick succession; becoming a band before they realized they were a band. Rather than refine those songs, or see if there was more material lurking around the corner, they simply cut them as they were and put them out into the world. "Instead of taking additional time and trying to make Sgt. Pepper's, we decided to just try and get a snapshot of what the band was when we first got together," he told The Aquarian. Adding, "If you were to ask me what I thought the record sounds like, I don't really know." It's tough to put a clear stamp on something when you're still trying to figure who the hell you are in the first place.
2. Dead Weather — Sea Of Cowards

Full confession: Before putting this list together, I had totally forgotten this record even existed. I remembered the Dead Weather's debut Horehound, which was genuinely ferocious. I remembered their last record Dodge And Burn, which was fine. But this one simply slipped down the memory hole. "Hustle And Cuss" is a knotty, twisted duet that I heartily enjoyed, and "I Can't Hear You" simmers with bad intentions, but overall it's hard to shake the feeling that this is nothing more than an undercooked side project that could have definitely benefited from a Rick Rubin-figure in the studio stripping away some of the more superfluous sonic window-dressing.
1. Jack White — Lazaretto

There's a lot I like about Jack White: Creator. I like the cut-to-tape and edit with scissors ethos. I like the affinity for vinyl. I like the idea of making things a little bit challenging; putting a key transition a little further up the fretboard than is convenient. What I don't like is when White's most baffling and unnecessary predilections get in the way of creating something actually good. That I think is my biggest problem with his second solo album, Lazaretto. Beyond the fact that the music within is stone-cold boring — reader, I've tried with this album, I really have, through headphones, hi-fi speaker systems, airplane rides; hell, I even played it non-stop on a road trip through Nashville, it just doesn't do it for me — all of the conversation surrounding it when it first debuted centered on how cool the hologram at the center of the record was. Lazaretto was the auditory equivalent of White shooting a record player into space. Style over substance.
I get that environment influences music-making, but this album sounds like White became consumed with the staid sounds in Nashville country rather than attempt to put his own stamp on that particular milieu. There are glimmers of brilliance, like "High Ball Stepper" — not coincidentally a purely instrumental freakout — but the rest of the Lazaretto never really gets the heart going above 60 BPMs. It's not an embarrassing failure by any means, but if it had been, at least that would've been interesting.