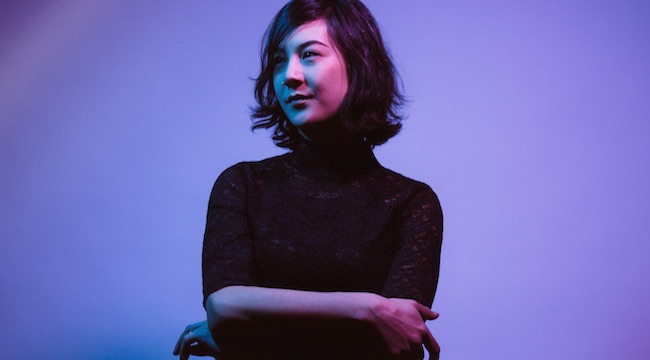 Polyvinyl had a running series of singles with an neat concept last year: For the "4-Track Singles Series," the label had twelve artists each record a pair of new songs using the same Tascam 4-track recorder, a technology that had its heyday in the '80s. They sent the recorder to the first artist on the list, they recorded their songs on it, then the 4-track was mailed to the next artist, and the process carried on like that. It was a cool idea, but at the time, the resulting singles were only released on vinyl. Now, though, Japanese Breakfast's contribution to the project is available online for the first time.
As is to be expected given the recording techniques at play here, the sound of these tracks is different from the lush and atmospheric instrumentation found on Japanese Breakfast's 2017 record Soft Sounds From Another Planet. Artists like Mac DeMarco and Guided By Voices have recorded albums on Tascam 4-track recorders, and that's a good reference point for the aesthetic of "2042" and "Posing In Bondage." It's interesting to hear Japanese Breakfast in this way, and her songs still work well in this more stripped-down context.
Listen to "2042" and "Posing In Bondage" above, and revisit our interview with Japanese Breakfast's Michelle Zauner here.