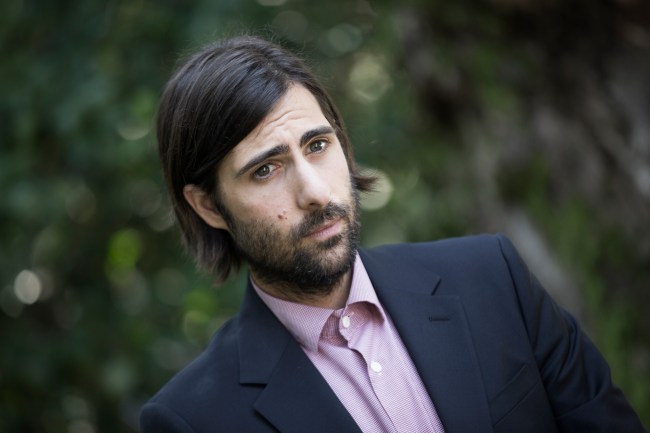 Jason Schwartzman is the rare musician-turned-actor who's actually really good at both, and pretty humble about it.
He was first involved in mainstream music as the drummer for Los Angeles band Phantom Planet, who are mostly known for "California," also known as The O.C. theme song. Schwartzman left Phantom Planet to pursue more acting roles, however, causing his now former band to lash out by recording an album that takes various veiled shots at him. It was worth it because his first film was the lead in Wes Anderson's cult classic Rushmore.
In Rushmore, Schwartzman plays Max Fischer, a student at a private school who's involved in an unbelievable amount of extracurricular activities, but isn't actually very good at school. Though there aren't many musical moments involving Schwartzman in Rushmore, the ending scene at Max's afterparty is pretty iconic. Max and his teacher/target of obsession Ms. Cross slow dance to Faces' "Ooh La La."
Jason is BFFs with Wes Anderson and appears in many of his films, but does't only appear in Anderson's films. In 2013, Schwartzman had a role in Saving Mr. Banks, portraying Richard M. Sherman, Disney's songwriter, an almost perfect role for him to show off his acting and music skills simultaneously.
Speaking of mixing the acting and music worlds, not only did Schwartzman star in HBO's Bored to Death, he also wrote the theme song for the show. That wasn't his only time scoring, as Schwartzman performed the musical score for 2009's Judd Apatow film Funny People, in which he also had an acting role.
That Bored to Death theme song was recorded under the moniker of his solo project, Coconut Records, who got started with their debut album Nighttiming. This record sort of flew under the radar a bit, but includes some great tracks, including the incredibly catchy "West Coast." Schwartzman has now released two great records under the Coconut Records moniker, the last coming in 2009.
With no music released since that last Coconut Records album, and a couple of films set for release in 2015, it appears acting is more Schwartzman's focus at the moment. But whatever he does, you can rest assured it'll be quality. Let's just hope he doesn't stay away from music too long.