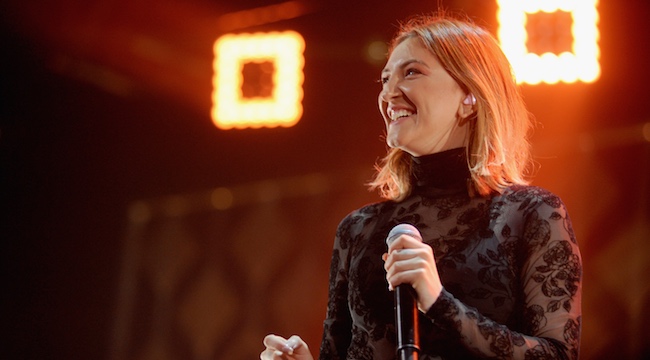 Julia Michaels is quickly rising through the pop star ranks, first as a songwriter for the likes of Justin Bieber and Selena Gomez, and now as a strong performer in her own right. Through it all, she's always maintained a sexy edge to her lyrics, something she believes should be a right regardless of your gender. In a new interview with The Guardian, Michaels says that women should feel as free to talk about sex as men do:
"I'm very pro being in touch with your body. If men can openly talk about sex, why can't women? And if we can do it in a creative, inventive, innovative way that gets people to be more accepting, then why not?"
This is a philosophy she's certainly embraced in her music. For example, "Pink," from her 2017 EP Nervous System, is about exactly what a profanely-minded middle school boy would think it's about while snickering. "He's got a thing for flowers, but only certain kinds / And by certain kinds, I mean, only if it's mine," she sings. She later dispels any doubt about the track's meaning: "There's no innuendos, it's exactly what you think / Believe me when I tell you that he loves the color pink."
Read the full Guardian story here, and revisit our look at Michaels' excellent VMAs performance here.