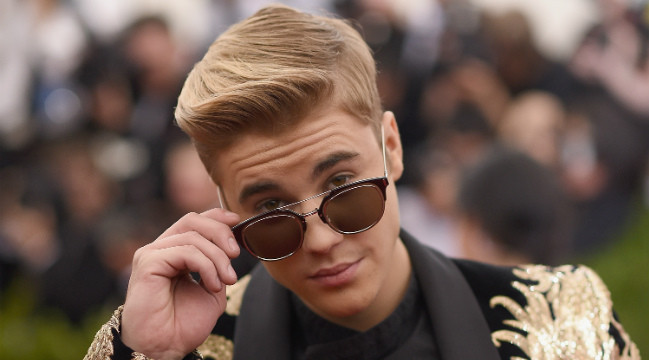 Back in May, Puerto Rico went bankrupt in order to deal with $70 billion in debt, but now the country's economy is getting a much-needed boost from homegrown artists Luis Fonsi and Daddy Yankee, as well as Canada's own Justin Bieber. The original "Despacito" recording and the Bieber-featuring remix have firmly taken over the world, and apparently the lyric "This is how we do it down in Puerto Rico" is inspiring a lot of fans to consider the island nation as a vacation destination.
As Billboard notes, since the song became an international phenomenon, tourism interest in Puerto Rico has gone up by a whopping 45 percent, and tour companies are including locations from the original music video, which has over 2.4 billion Youtube views, in their itineraries, places like San Juan's Club La Factoría and the La Perla shanty town.
Fonsi posted a screenshot of an article reporting the tourism news on Instagram and wrote (originally in Spanish, translated via Google Translate), "What a joy it is to read this in international media. Puerto Rico is the true protagonist of this song and this video. It was always my great inspiration."
On the Bieber side of things, the song has found itself at the center of some controversy: Bieber infamously mocked the song while performing it in the not-too-distant past, and in light of the track's success, Spotify misguidedly called Bieber a "Latin king." Despite those missteps, the various versions of the songs have topped the charts in an amazing 45 countries, and now it's having a tangible and profound impact on the global economy.