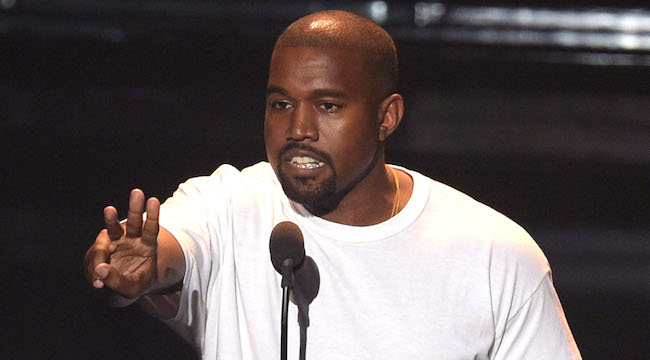 By all accounts, Kanye West has been busy working on music, even as he's clearly taken a step back out of the public eye in the last year and some change. Irv Gotti said Kanye had big moves in the works, and he's apparently been busy producing for his G.O.O.D. Music artists while quietly working on his own music. It's all setting up for a massive comeback for Yeezy whenever he decides to make his grand return, but with his new baby girl Chicago and the rest of his family occupying his time, it may be a while.
Whatever the case, we are going to get some new Kanye music this week because Migos revealed on Instagram that Kanye provided some "additional production" on their new album Culture II.
What that means, exactly, is anybody's guess. All that's clear is Kanye is working again, and the fruits of that labor are slowly trickling out. Quavo hinted that he was working with Kanye in a recent interview, but never specified where that music was going, but now we know. Culture II will also feature production from Pharrell, who produced the first single "Stir Fry," as well as heavy hitters like Zaytoven, Metro Boomin, Cardo, Mike Dean and even Quavo himself. By the looks of it, Migos' new album is shaping up to be a mammoth release.