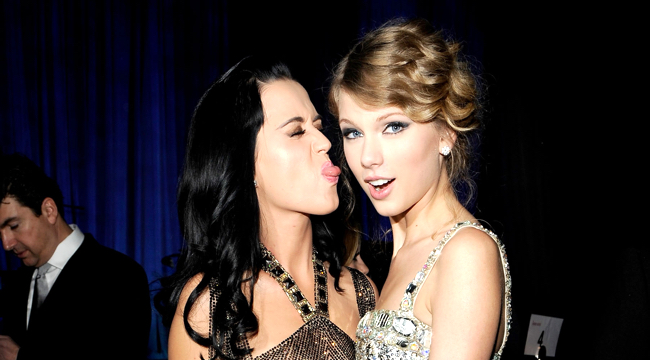 Believe it or not, Taylor Swift and Katy Perry were friends for about five minutes about five years ago. They'd mostly cuddle up at awards shows together because that's what pop stars do — act like best friends in front of the cameras, and then the facade falls apart.
To get up to speed on the latest Regina George happenings, Taylor recently feuded with Nicki Minaj, and Katy couldn't resist inserting herself into the drama. Then Taylor fired back by stealing Left Shark onstage, and Katy must have been looking for revenge.
It's worth noting how Katy knew she'd be discovered for this latest stunt, because it's so easy to track "favorites" and "follows" on social media. With a carefully calculated smirk, Katy logged into Instagram and followed someone calling themselves "Slutty Taylor Swift" on Instagram.

This Instagram account has been appropriated by a random person, who looks like a normal social media addict, "Dinah," having fun with a handle. She appears to like Nickelback, but people aren't holding that against her. Dinah's commenters are jumping all over the news of Katy's follow, and they are taking sides, too.
This is an undercover slam — the equivalent of a subtweet — by Katy on Instagram. You'd better believe Taylor will find a way to respond.
(Via E! Online)