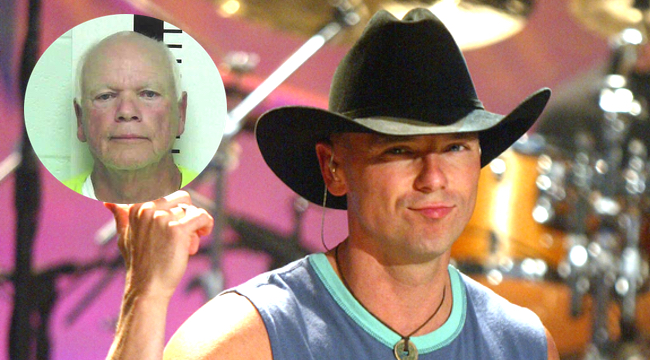 Kenny Chesney, whose drunken fans have been known to wreak havoc upon football fields, reportedly needs to tell his own dad to settle his britches. Dave Chesney was arrested in Claiborne County in Tennessee after an alleged altercation with his neighbor. Why? Because dog sh*t is the great equalizer. Stepping in the stuff will ruin anyone's day, and the need to pick up the stuff should transcend one's station in life.
Apparently, no one tells the father of a super-mega country star to pick up after his own dogs. That's what this neighbor did, and things got super ugly, super fast. The nosy neighbor paid the price with a face full of punches and the fury of a golf club:
Sheriff's deputies say Dave Chesney, Kenny Chesney's father, hit a 32-year-old neighbor in the arm with a golf club and punched him several times in the face. Witnesses say the incident started over a request for Dave Chesney to keep his dogs on a leash and clean up after them.
Sounds like a simple dispute between neighbors, right? Not quite. The elder Chesney didn't stop with physical violence. He proceeded to pluck off his neighbor's sunglasses and jump upon them with glee. When deputies arrived, they took one look at the mess and hauled Big Chesney off to the county jail. The victim remains hospitalized because Senior Chesney doesn't know his own strength.
Kenny Chesney, it's time to come get your father. (How embarrassing.)
(via New York Daily News)