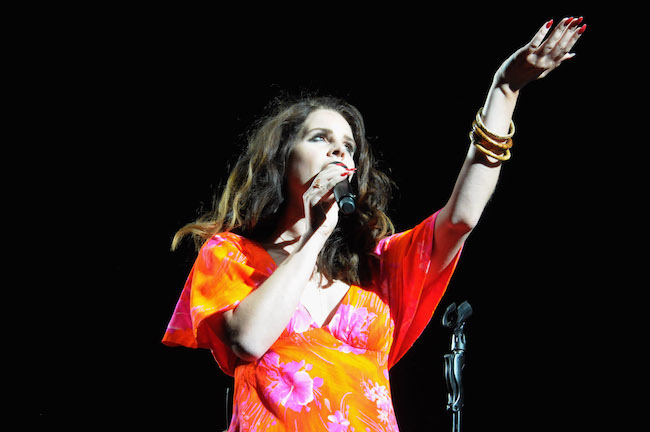 Last year, Lana Del Rey released Ultraviolence, one of the best non-hip-hop albums of 2014. Produced by The Black Keys' own Dan Auerbach, it featured countless Grade A cuts of the "smoky melancholy and heart-breaking pop ballad" variety.
Now it appears that her follow-up, titled Honeymoon, is just around the corner: It's due to hit shelves this September. The pop singer announced the news during a recent show in Ridgefield, Washington. Though details are scarce, Del Rey told Billboard in January that the album will contain a Nina Simone cover of "Don't Let Me Be Misunderstood" and, overall, it will have more in common with her earlier work:
It's very different from the last one and similar to the first two, Born to Die and Paradise. I finished my last one [Ultraviolence] in March and released it in June and I had a follow-up idea. It's growing into something I really like. I'm kind of enjoying sinking into this more noirish feel for this one. It's been good.
Del Rey is currently on her Endless Summer Tour, which includes special guests in Courtney Love and Grimes.
Below, revisit Ultraviolence highlight "West Coast":
(Via Stereogum)