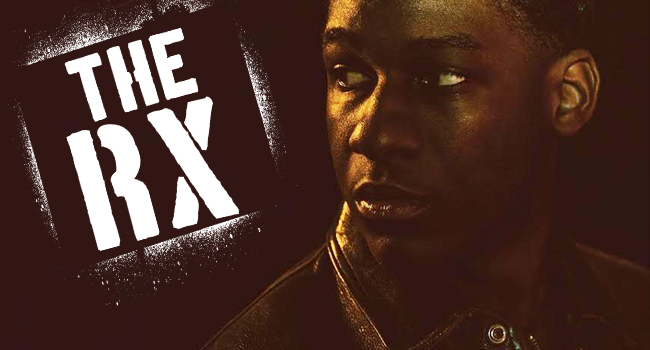 The RX is Uproxx Music's stamp of approval for the best albums, songs, and music stories throughout the year. Inclusion in this category is the highest distinction we can bestow, and signals the most important music being released throughout the year. The RX is the music you need, right now.
You'd be forgiven for being thrown by the new direction of soul singer Leon Bridges on his latest effort, Good Thing. For fans of Coming Home, his super throwback 2015 debut, the updated tones and rhythms on this new album might be a bit too much of a departure, but for those listeners, I'd recommend a little patience and an open mind. Good Thing rewards both and lives up to its title, even as it trades in its predecessor's Sam Cooke essence for an aesthetic with a much broader range, but no less depth.
The album hangs onto a few of Bridges' trademarks — a live band, analogue recording techniques, a staunch refusal to follow modern trends in R&B — even as it updates its sounds to include eclectic funk grooves and western twang. Where Coming Home benefitted from its thick layer of dust, evoking a feeling vaguely akin to an excursion through an ancestor's attic, exploring their record collection and rediscovering gems from a bygone era, Good Thing wears its pristine, glossy surfaces proudly, knowing that there's nothing bland about its polished sheen. It's unafraid to mine the same vintage inspirations — perhaps not reaching as far back — but it also has the confidence to blend it with newer influences, from hip-hop to disco, to craft something smooth, familiar, comforting, but daring at the same time.
Bridges benefits tremendously from the infusion of contemporary production by Nate Mercereau and Ricky Reed, who previously worked with the likes of Meghan Trainor and Shawn Mendes. He maintains his knack for tender, personal stories of his family and upbringing, but "Georgia To Texas" doesn't sound like anything he's done before, feeling a bit like a practice session at its outset, and turning into a full-bellied ballad complete with saxophone, before fading back into a melancholy reminiscence of days long past. It's a stunning mirror of the heartbreaking, orchestral single "Bet Ain't Worth The Hand" which starts the album, as Bridges' range spans roller rink jukebox jams like "If It Feels Good (Then It Must Be)" and the bluesy ode to makeup sex, "Mrs." The way the front half of the album reflects its stripped down denouement is the exact subtle sort of clever quirk that made Coming Home repeat button fodder.
Another holdover is the shrewd wordplay that kept Coming Home from sounding like a pale imitation of the early soul it mimicked, however expertly. By updating the language, Bridges elevated the style; while it may have sounded like something Donny Hathaway or Otis Redding would have made in the '60s, it read like a savvy, modern-day commentary on yesteryear's blues. On Good Thing, his slick diction is right at home. "I'm scared to death that she might be it," he croons on "Beyond," "That the love is real, that the shoe might fit." It's a turn of phrase that sounds simple on the first pass, but then you double take and realize how much he's just said, and shake your head at how easy he makes it look.
As it did on that prior work, Bridges' voice plays anchor to all the experimentation, a steady through-line to hold onto as the sonics veer from style to style and era to era. It's burnished bronze, like a lucky penny you can't seem to lose, its weight comforting in whichever pocket you happen to put it in. It's how a hip-hoppy, neo-soul groover like "Shy" sounds comfortable leading into the Nashville-ish "Beyond" — it's a transition that maybe shouldn't work, and almost doesn't until Bridges starts singing. His voice is the rug that ties the hodgepodge decor of this room together. Without it, it would be like one of Baby Driver's iPod's, a collection of other people's music and musical styles that just don't match. With it, the experimentation makes perfect sense, like adding honey to coffee… it sounds weird at first, but then you try it, leaving you wondering how you ever could have doubted in the first place.
Good Thing is out now via LisaSawyer63 and Columbia Records. Get it here.