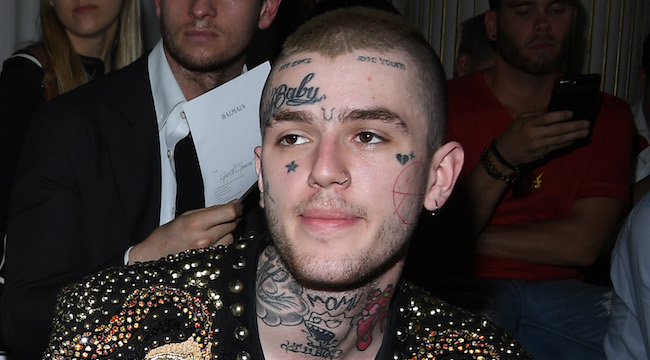 Almost immediately after rising young rapper Lil Peep died on November 16th, it was widely suspected that the 21-year-old had died of a drug overdose. Even before test results came back, authorities openly suspected that drugs were at play, with few anticipating it to be anything more than an accident. Now results have come back and confirmed these suspicions, with the Pima County Office of the Medical Examiner releasing the particulars of Peep's death.
According to the medical examiners, Lil Peep died from an overdose of a mixture of fentanyl and generic Xanax. The deadly drug mixture is officially ruled to be an accident. A number of other substances were found in his system as well, including marijuana, cocaine, and a painkiller called Tramadol. A urine test revealed traces of hydrocodone, generic Dilauded, oxycodone, and oxymorphone as well.
The month following Lil Peep's death has seen an outpouring of mourning for the artist. This has included a memorial service for him on Long Island and a new batch of memorial merchandise and apparel. It's also caused some reflection from within the hip-hop community about the glorification of drug use, with old school rappers and younger stars taking both sides of the debate.