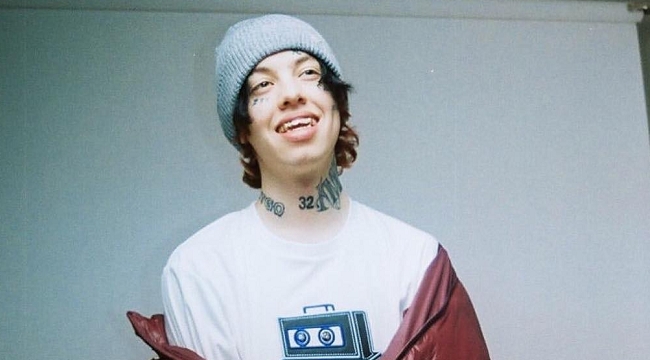 From Sacramento rapper Mozzy's #KickDaCup challenge to Lil Pump's blunt "F*ck Xanax 2018" proclamation, it seems like more hip-hop artists are trying to clean up. Rappers have always been frank about their drug use, but in the past couple years the perceived glorification of opiates and Xanax – which coincide with a deadly opioid epidemic – has received a torrent of criticism. That nihilistic music met horrific realities with the deaths of Lil Peep and Fredo Santana in the past six months. Peep suffered a fatal fentanyl overdose in November and Fredo recently had a fatal seizure that's suspected to be a result of complications from lean abuse.
It seems those two events have "woke" many artists to the adverse effects of abusing prescription drugs. Rapper Lil Xan has said that Peep's death was a "wake up call to a lot of people." While his name probably makes people side-eye a comment like that, his breakout song "Betrayed" is a breakup letter to Xanax, with lyrics such as "Xans don't make you / Xans gon' take you / Xans gon' fake you / And Xans gon' betray you."
Songs like "Betrayed" and his Xanarchy movement, which is staunchly anti-Xanax, have positioned the young rapper as one of the sobering voices that are needed in hip-hop. But according to him, he is the voice. He told the Phoenix New Times today that, "I started that [anti-xanax] trend. That's the big misconception that these bloggers don't understand. They say I joined fellow rappers — no, I started that f*cking trend. Shoutout to all of the people joining the movement, especially rappers because they have big influence just like me. But I started it."
It's commendable that Xan is avid about "getting kids off of Xanax," as he told the Times, but his tone in claiming the movement as his own reads defensively. It's the kind of statement that could cause unnecessary in-fighting between artists and put a damper on what they're united for. We know how quickly hip-hop beef can escalate from other artists feeling slighted or not agreeing with another artist's proclamation.
Rappers are vocal about letting people know when they feel like they started a trend, but sobriety isn't a contest. It's unquantifiable when other artists reached their reckoning with drugs or whether they considered Lil Xan's efforts in their decision. Frankly, it doesn't matter as long as they're clean. With youth dying every day from Xanax and opioid abuse, Xan should be laser-focused on doing his part for the afflicted, not taking credit for what work has been done.