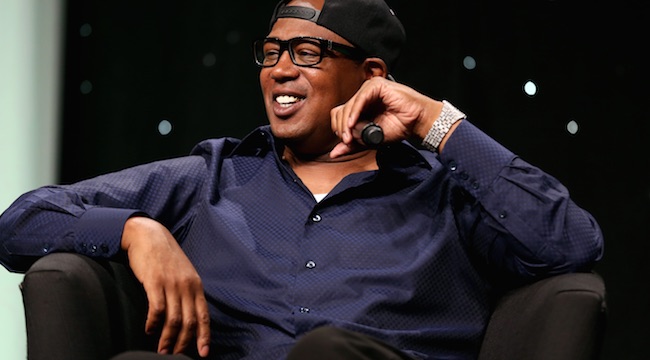 Fans of Southern hip-hop, rejoice. According to a press release distributed today, a Master P biopic is on its way. Titled King Of The South, the film will trace the story of the rap mogul's rocky beginnings in New Orleans and expound on his innovative dealings as a businessman. As if that news isn't good enough, the movie is already set to feature hip-hop royalty Queen Latifah, and Wendell Pierce from the cult television staple The Wire.
"The timing is right for me to tell my story," says Master P in the press release. "It was tough back then, especially being from the South. New Orleans was the murder capital at the time. I want others to learn from my mistakes and understand my work ethic of never giving up, no matter what it may look like."
The film will start shooting this summer, and will feature roles specifically for New Orleans natives to keep the feel of the work authentic.
News of the biopic's existence comes less than a year after Master P was featured prominently on Solange's A Seat At The Table album. During interludes interspersed throughout the record, the entrepreneur and all-around hustler gave sage advice on everything from mental health in the black community to knowing your worth and pursuing your dreams.
The film will join other visual works helmed by Master P, including the No Limit cinema classics I'm Bout It and I Got The Hook-Up released in the late 1990s.