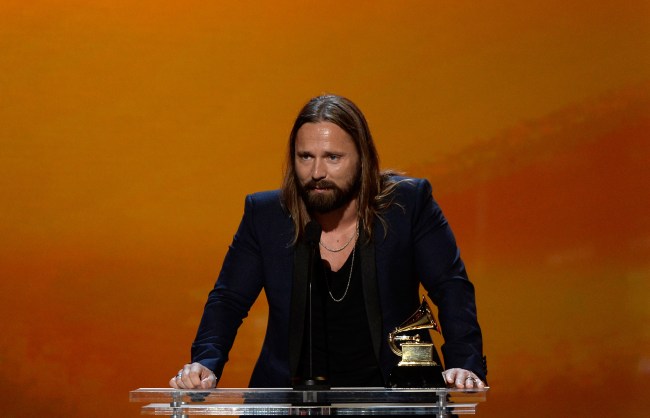 Swedish song-whisperer Max Martin has accomplished some incredible things in his career. He co-wrote "Show Me Love" with Robyn, and, well, that alone is enough to earn him a permanent spot in the Songwriting Hall of Fame. But he's also the pop genius behind NSYNC's "It's Gonna Be Me," Katy Perry's "I Kissed a Girl" and "Teenage Dream," and 17 more Billboard Hot 100 No. 1 hits, including, most recently, Taylor Swift's "Bad Blood."
That's 20 total, or only six behind John Lennon for the second most, all-time.
Martin (real name: Martin Sandberg) co-wrote "Bad Blood" with Swift, Johan Karl "Shellback" Schuster, and the song's guest artist, Kendrick Lamar. Martin remains in third place among songwriters with the most No. 1s in the Hot 100's 56-year history. He trails only Paul McCartney, with 32 No. 1s, and John Lennon (26). (Via Billboard)
Does Martin have a shot at reaching McCartney (whose "FourFiveSeconds" only reached No. 4)? He's 12 behind, which is how many hits Martin's had since 2010. There's a small chance, assuming Swift's popularity never wavers or, more likely, Robyn puts out another album, and every song hits No. 1, Thriller-style. That's a perfectly reasonable thing to assume will happen.
(Via Billboard)