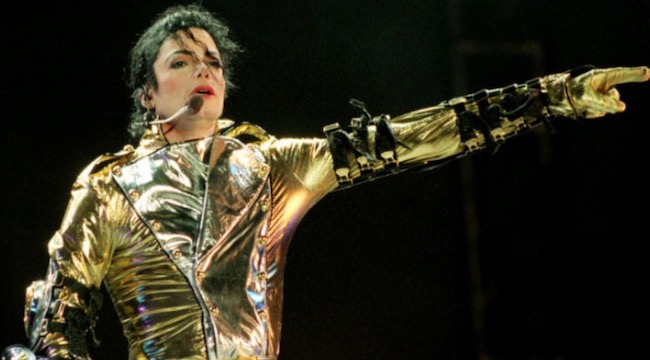 It's been a minute since the last time we got some previously unheard material from the "King Of Pop" Michael Jackson. While its certainly a lot to expect to receive regular rounds of fresh tracks from an artist who is no longer with us, rumors of Jackson's bulging archives have circulated tremendously in the years since his untimely death. Now, if the cryptic posts on social media are to be believed, we might be hearing some new offerings from out of the vault much sooner than anyone had expected.
Last night, Jackson's official Twitter account shared a quick, 15-second, Halloween-themed clip along with the hashtag, #MJScream.
Later, HipHop-N-More noted that several posters had gone up around Germany announcing that, not only was Scream an album, but that its set to drop later this month on September 29 as well. The cover looks to be an ominous picture of MJ made out of a spooky cloud formation.
The last time Jackson's estate pulled the curtain off a record of new material was about three years back in 2014 with Xscape. Led by the single "Love Never Felt So Good" featuring Justin Timberlake, the album debuted No. 1 in the U.K. and in other countries around Europe while grabbing the second spot on the charts in the U.S. Xscape was only blocked from the top by he Black Keys' blockbuster Turn Blue.