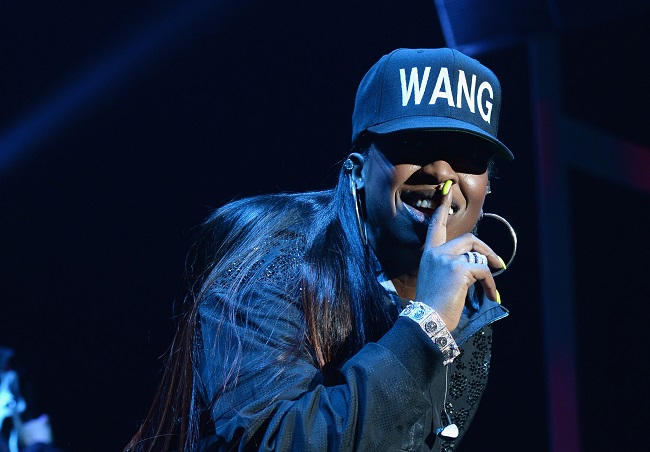 Secret's out: Missy Elliott is reportedly joining Katy Perry's very buzzy Super Bowl halftime show this Sunday, according to an anonymous source who spoke to the AP after Perry's latest press conference where she teased a surprise guest set to join her and Lenny Kravitz. The NFL has not made an official announcement yet, but the source is apparently someone "familiar with the plans" for the show. During the press conference, Perry hinted at a an appearance by an "old school" female artist so awesome that it's as medically dangerous as opening the Ark:
"When you hear the first ring of the chord," Perry promised, "I think jaws will drop and faces will melt."
It should be noted that Elliott has worked with Perry before on a remix of the latter's "Last Friday Night (T.G.I.F.)" back in 2011. I think it's the perfect way to bring back Missy's "Supa Dupa Fly" inflatable suit for alllll the amaaaaaaazing Deflategate jokes.
Unless, of course, Perry is referring to the sick burn she's going to deliver to Taylor Swift.