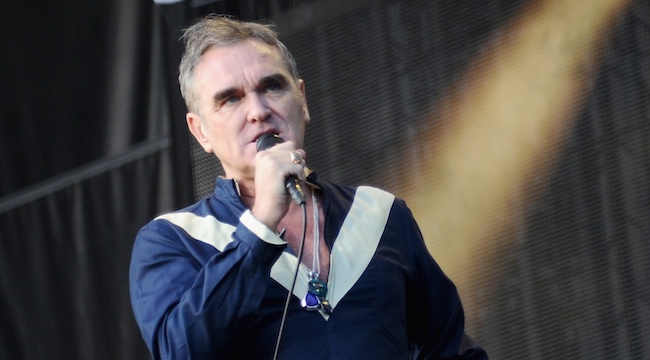 No one cancels concerts quite like Morrissey. It's a practice that dates back to the '90s and has included reasons like the flu and various other illnesses, a lost voice, poor ticket sales, lack of funding, his mother's illness, and many others. It's gotten to the point that when someone buys a ticket to a Morrissey concert, it's reasonable to anticipate the strong possibility that the show won't go on.
Last night, Moz fans in the California town of Paso Robles became the latest victims. However, the reasoning might be one of Morrissey's strangest cancelations yet. As Slicing Up Eyeballs points out, the former Smiths frontman called off the show shortly before start time because it was just too cold. The temperature had dropped down to the 40s and the venue's on-stage heating system wasn't working. For a singer who has been known to occasionally remove his shirt during his performance, this was apparently not conditions conducive for a Morrissey set.
As of now, the word is that this show will be made up. And while November is a bit late in the year for outdoor music in much of the country, it's usually just the conditions to wear a reasonable jacket in California. Let's hope this trend doesn't continue to his upcoming outdoor concerts at the Hollywood Bowl. For now, check out the reactions of some rightfully ticked off Morrissey fans in Paso Robles.