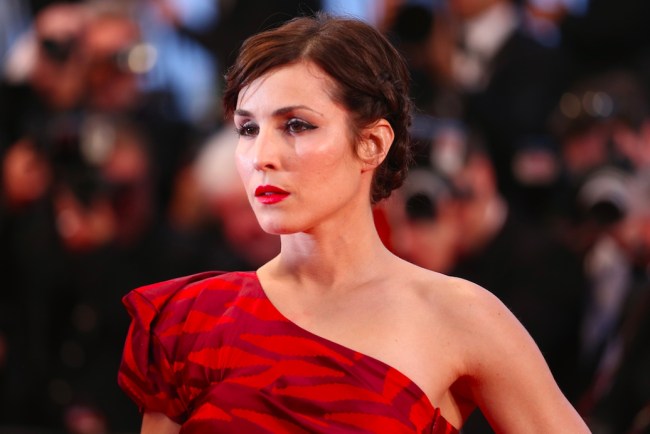 Asif Kapadia's heartbreaking and excellent Amy documentary has opened the floodgates on Amy Winehouse nostalgia. It took 11 years after Kurt Cobain's death for someone to play the Nirvana frontman in a movie (Michael Pitt, in Gus Van Sant's dreadful Last Days); for Winehouse, it's less than five years.
According to the Hollywood Reporter, The Girl with the Dragon Tattoo star Noomi Rapace will play the "Love Is a Losing Game" singer in an upcoming biopic called simply Amy Winehouse. No other information about the movie, which will be written by Academy Award-nominated filmmaker Kristen Sheridan, is available yet, other than "talks [are] underway with Winehouse's father, Mitch Winehouse, who handles her estate, to obtain music rights."
Otherwise, we'll have a Jackie Jormp-Jomp situation on our hands.
The casting is top notch, and based on Sheridan's prior work, she's the right person for the job. But there's a lot to be wary of here, particularly with the less-than-stellar track record of biopics about deceased musicians. For every Control, there's a boring Beyond the Sea and vapid The Doors and corny Great Balls of Fire. With those odds, maybe Jackie Jormp-Jomp isn't such a bad idea.
(Via THR)