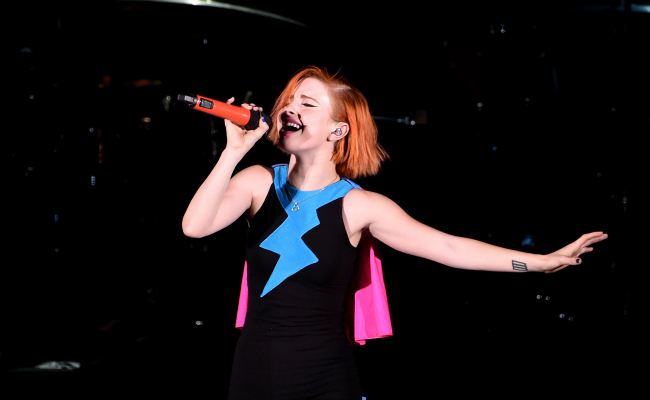 Paramore frontwoman Hayley Williams has been in the spotlight for years, helping pave the way for her younger fans and fellow female rockers to challenge the conception of the male-dominated music industry. In a recently published interview with Rock Sound, the singer mentioned a couple of her role models growing up — Garbage's Shirley Manson and No Doubt's Gwen Stefani — and how she is amazed and excited to see more women getting involved and gaining recognition for their contributions to rock.
"There are so many women doing well, making great art and getting recognition, which is fully deserved. I don't like to think I'm responsible for anything other than the songs that Paramore has written, but if these people have drawn any inspiration or belief from what I've done then that's awesome."
As a teenager, Williams says she felt like she had "more in common" with the aforementioned '90s alt-rock icons than "anybody I've ever met in school. I looked at them and went, 'I can do that, I have that in me.' "
She also notes that in the grand scheme of things, female rock musicians on any sort of wider scale is a very new thing. "It's only in the last few years that people have stopped viewing the notion of a female onstage in a rock band as some sort of novelty."
Given Paramore's longevity, it's certain Williams will continue to inspire young women to challenge those outdated norms and rock in the spotlight.
You can read more of the interview at Rock Sound.
(h/t Radio.com )