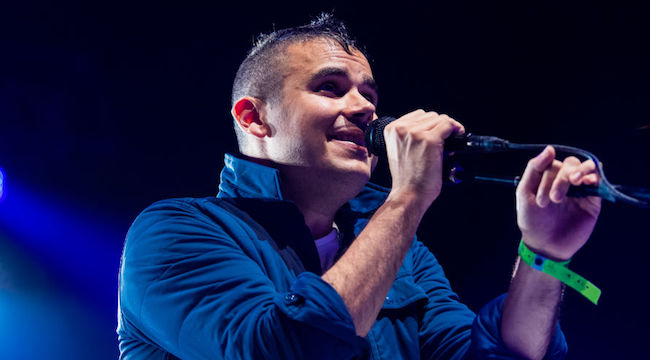 It's been a busy week for Rostam releasing cover songs. Earlier in the week on SiriusXM, he paid homage to Bob Dylan with a piano-led version of "Like A Rolling Stone," focusing on the song's lyrics and vocals in a stripped-down take. And on his latest release, a holiday-themed cover of The Pogues' 'Fairytale Of New York,' the song begins like it will be a similar, bare-bones interpretation.
Everything changes by the time the second verse comes around on the Spotify exclusive, though. Rostam is joined by an uncredited female vocalist (we contacted Rostam's publicist and even she didn't know who the other singer is) to handle Kirsty MacColl's role in the original, while violin and a tin whistle complete the faithful arrangement. Though Rostam's voice provides a comforting bit of warmth whenever it is present, it's better when surrounded by a fully-realized vision. That's what makes this cover so good, as it honors not only the skeleton of the song, but the spirit that The Pogues intended for it.
You can give both Rostam's cover of "Fairytale Of New York" and "Like A Rolling Stone" listens below. This summer, the ex-Vampire Weekend member released his first solo album, the glorious Half-Light. We spoke to him about his complicated views of America, and you can read all about it right here.