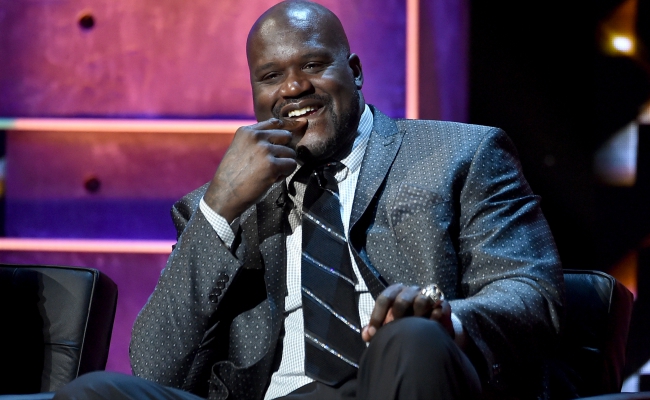 Pardon the cliché, but it always seems to be true that the grass is greener on the other side. Shaquille O'Neal was one of the greatest players to step on a basketball court, and has enjoyed an incredible second run on perhaps the most beloved sports studio show on television, Inside the NBA. But even with all of this, the music just keeps calling him back.
And no, we're not referring to his on and (blessedly) off again love affair with rap. This time, he wants to join the proud ranks of Paris Hilton and Walt, Jr. from Breaking Bad and become a celebrity DJ. But this isn't just at some overpriced nightclub where he plays for 10 minutes and bails. This is at an actual EDM festival.
At TomorrowWorld 2015, alongside huge names in dance and electronic music like Afrojack, David Guetta, and DJ Snake to name a few, Shaq will perform a set as DJ Diesel. While, admittedly, it will probably be underwhelming, if he did drop his "Kobe, how does my ass taste?" freestyle into his set, it would probably be better than half the other lineup.
Listen to a preview of his TomorrowWorld set:
(via Billboard)