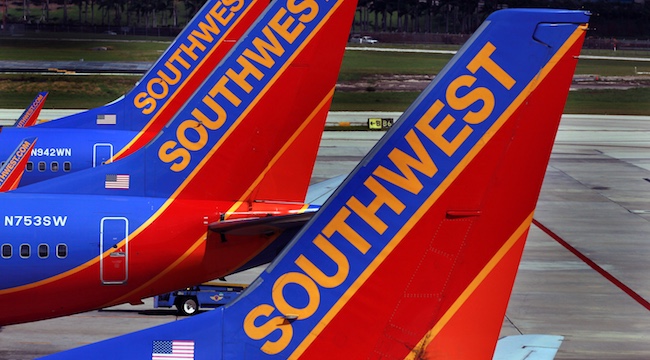 In-flight entertainment has evolved right alongside technology, but now certain fliers will have a more human option: Southwest Airlines is teaming up with Warner Music Nashville to bring pop-up live performances onto some flights.
This is a continuation of the Live at 35 in-air concert series that launched in 2011, and the airline and the label celebrated the partnership with an in-air performance from Devin Dawson, who performed on a Sunday afternoon flight from Nashville to Philadelphia. After the flight, he said he hopes these performances can help passengers ease their nerves and enjoy the flight:
"That was a little bit different than what I usually do every day. You know, some people don't really enjoy flying; some people get very nervous and don't like it. I hope that something like this [performance] is just a cool surprise for some [passengers] that helps them forget about their everyday woes, and I'll just play a couple of songs to make them smile."
Brian Eno released his iconic Ambient 1: Music for Airports album in 1978, but now, he could take the concept to the next level and actually leave the terminal. In all seriousness, this in-air concert series is fun for country music fans heading to Nashville, but it would also be interesting to see the concept expanded to other genres and areas. The trouble now is that, unless passengers want to spend all flight in the bathroom with their ears blocked, there's no way to opt out of a performance they don't really want to endure.
Watch footage of Dawson's performance here.