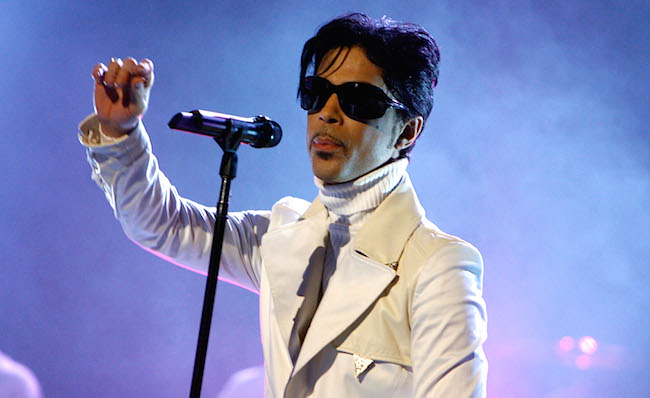 It's been one year since Prince passed away and fans have taken to the internet today to post remembrances. In the spirit of that, we're re-running a few articles that call attention to Prince, his life, his music, and his uniqueness.
The world is mourning over the loss of Prince, and one of the many reasons why he was such a cultural icon was because he frequently did things that pushed creative boundaries. Not only with his music, but branding his image as well. When Prince Rogers Nelson changed the musical landscape in 1979, he dropped his middle name and last name. 14 years later, Prince changed his name again. This time to an unpronounceable symbol.
It was 1992 and Prince and Warner Bros. were just about done with each other. Prince has always been a prolific artist, releasing material every year and Warner Bros wanted to put the spike strips down to slow his pace. Instead, Prince decided to release more material, including his 1992 album that introduced the world to Prince's unpronounceable symbol. The album later was titled, Love Symbol Album. To really stick it to WB, a year later Prince decided to change his name to the Love Symbol.
The marketing folks over at Warner Bros. had a fit. Nobody could pronounce the symbol and Warner Bros. had to send out special floppy disks with the glyph so media publications could write about Prince. They didn't use the symbol and instead called him The Artist Formerly Known As Prince; which stuck.
The Love Symbol is a perfect blend of Mars and Venus, creating a masculine and feminine hybrid that explained genderfluidity way before Merriam-Webster did. The symbol which was created by Prince, Mitch Monson and Lizz Luce has been rumored to be inspired by Prince's then protege, Carmen Electra. Monson and Luce whipped up the design in less than two days, and the current symbol has been left untouched despite it being off balance. Prince did this deliberately. Wired stated recently about the design of the Love Symbol,"Like a human body, it's asymmetrical, imperfect." The Love Symbol also has a touch of Christian iconography, so there's a possibility of it representing sexuality and religion.
Although Prince left Warner Bros. in 2000 and went back to releasing material under his original name, Prince utilized the Love Symbol and was often seen playing custom guitars shaped like it. Despite it being a symbolic middle finger to his record company, The Love Symbol was much more than that. In fact, it truly embodied Prince.
(via Wired)