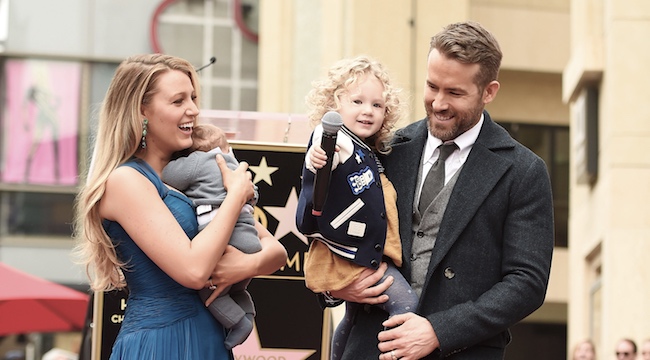 Now that Taylor Swift's Reputation is out, it's time to endlessly dissect it. The song where Swift goes after Kanye West has already been broken down, and astute fans have discovered that Ed Sheeran and Future (and Jack Antonoff, if we're counting his songwriting and production contributions) aren't the only guest artists on the album.
Remember that baby voice at the very beginning of "Gorgeous" that says the song title before the track kicks off? Now that the album is out and we have access to the full album credits, we know the owner of that voice. The credits for "Gorgeous" end with, "Baby intro voice by James Reynolds," and in case you don't know who that it, James is the two-year-old daughter of Blake Lively and Ryan Reynolds.

According to a fan who was at one of the secret Reputation listening parties, the collaboration came about when Swift was hanging out with the Lively-Reynolds family on the beach, and as Swift was playing "Gorgeous" on acoustic guitar, James kept saying "gorgeous" over and over. So, Taylor got a recording to James saying the song title, and here we are.
Listen to "Gorgeous" below, and check out our look at some of the most unlikely pop-rap collaborations here.