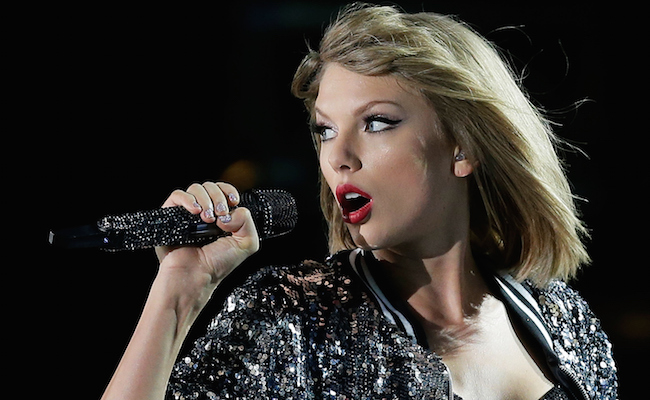 Taylor Swift will trademark everything you hold near and dear. Well, provided you hold 'Swiftmas' to your bosom in a near or dear fashion.
The mega-selling pop colossus is no slouch when it comes to marketing, branding and other rich people things that end in -ing. That includes trademarking things that have Swift ties, even the goofy ones. Tantalizing Trademarks has noticed that Taylor's trademarked words and phrases empire is looking to grow courtesy of a December 3 collection of requests filed with the U.S. Patent and Trademark Office.
What gems of Swiftdom does Taylor want trademarked?
"1989"

"Blank Space"

"And I'll Write Your Name"

"A Girl Named Girl"

"Swiftmas"
Please keep this in mind if you're hoping to open some sort of Swiftmas carnival or stage a Swiftmas school play.