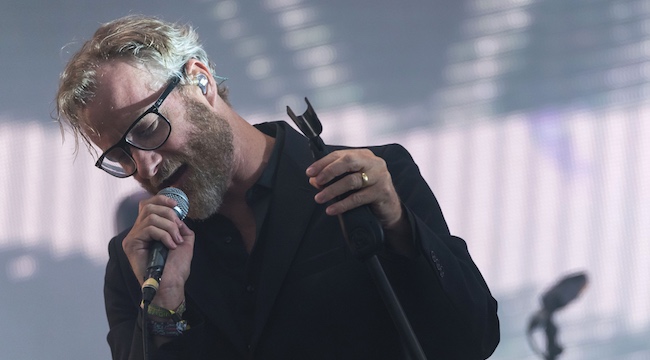 Along with virtually everybody else in the music world, The National paid tribute to Tom Petty shortly after he passed by covering one of his songs; They chose "Damaged By Love." On their current tour in support of Sleep Well Beast, though, they've worked in a lot more covers than just that one: The group has also performed tracks by, among others, Talking Heads, Queen, and Cat Power.
The National played a rendition of Cat Power's "Maybe Not," from her 2003 album You Are Free, a couple weeks ago, and now they've released a proper studio recording of the cover as part of the Spotify Singles series. It's a solemn and hopeful cover, yearning toward freedom, and accompanies a new recording of Sleep Well Beast track "Carin At The Liquor Store." The updated version of that song is slightly stripped down, in that it takes away the drums while maintaining the reverb and atmospherics of the original album version.
The National's tour is set to continue later this month, and will keep them busy through to March. Listen to their cover of "Maybe Not" above, watch the band perform it live below (featuring Lisa Hannigan), and revisit our interview with the group here.