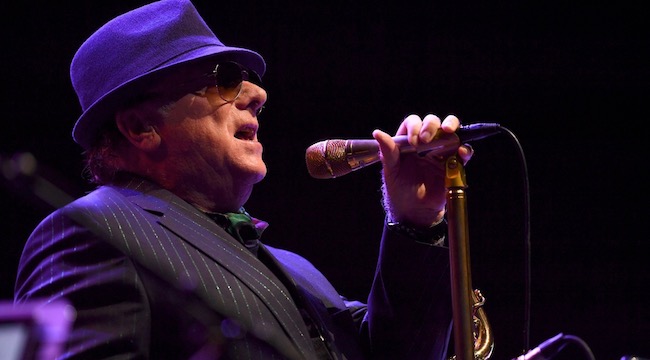 You have to give it up to Van Morrison; no one from his generation of baby-booming rock stars is operating at the same level of productivity this late in the game as the legendary Irish singer. David Crosby comes close, but Van The Man has already put out three, hour-long albums out in the last three years, and next month on April 27th, looks to extend his streak with yet another new album.
Titled You're Driving Me Crazy, Van's latest is a collaborative effort with Hammond organ/trumpet virtuoso Joey DeFrancesco, and features eight original tracks composed by Morrison himself, including what appears to be a new version of his Astral Weeks standout "The Way Young Lovers Do." There are also a variety of covers of some truly timeless jazz and blues classics like Peter Chatman's "Every Day I Have the Blues," Eddie Jones' "The Things I Used to Do," and Cole Porter's "Miss Otis Regrets."
You can check out the full tracklist for You're Driving Me Crazy below.
1. "Miss Otis Regrets"
2. "Hold It Right There"
3. "All Saints Day"
4. "The Way Young Lovers Do"
5. "The Things I Used To Do"
6. "Travellin' Light"
7. "Close Enough For Jazz"
8. "Goldfish Bowl"
9. "Evening Shadows"
10. "Magic Time"
11. "You're Driving Me Crazy"
12. "Every Day I Have The Blues"
13. "Have I Told You Lately"
14. "Sticks and Stones"
15. "Celtic Swing"