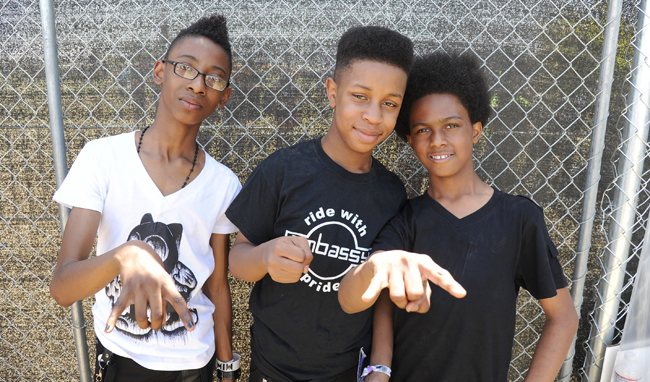 Not even a year after seeking legal approval to sign their record major label contract with Sony, teenage metal band Unlocking The Truth are looking to get out. The band is currently at SXSW to support the documentary about their viral rise to fame, Breaking A Monster, and Billboard managed to confirm the news with the band's management:
"Our attorneys are working on our exit from Sony now," guitarist, songwriter and singer Malcolm Brickhouse said at the March 14 world premiere of Breaking a Monster, a documentary on how the band rose from playing the sidewalks of Times Square to the main stage of Coachella and Vans Warped Tour.

Band manager Alan Sacks confirmed they were in the process of leaving Sony, but said there were no other details to give.
The first time I saw the band was when they were getting lectured by Living Colour's Vernon Reid on the now dead Totally Biased, but they obviously got a bit more popular from there thanks to the viral video and their monster contract. Hard to believe that the band that got started by playing in Times Square is now big enough to demand their way out of a contract and play festivals across the country.
More details will come out soon enough, but enjoy the simpler times until then: