About nine minutes into the fourth and final episode of the Disney+ documentary series Ed Sheeran: The Sum Of It All, Sheeran is in his New York City hotel room, away from his wife and two daughters for yet another promotional cycle as a multi-platinum-certified pop star. "It's just about balance of, like, not overdoing it, but also, my personality is to overdo everything — all the time," he says.
Sheeran just wrapped his Subtract Tour and has one rescheduled Mathematics Tour date left on October 28, and he's only four months removed from dropping his – Subtract album, but it's not in his personality to rest on laurels. And so, he will next release Autumn Variations — having already jumpstarted another album cycle with a cameo at a Starbucks and recording a live version by way of surprising fans in their living rooms.
Below is everything else you need to know about Autumn Variations.
Release Date
Autumn Variations is out 9/29 via Gingerbread Man Records. Find more information here.
Tracklist
1. "Magical"
2. "England"
3. "Amazing"
4. "Plastic Bag"
5. "Blue"
6. "American Town"
7. "That's On Me"
8. "Page"
9. "Midnight"
10. "Spring"
11. "Punchline"
12. "When Will I Be Alright"
13. "The Day I Was Born"
14. "Head > Heels"
Features
As you can see, there are no planned features on the Autumn Variations tracklist, though it should be noted that the lone credited producer on the album is Aaron Dessner. The credited writers are Aaron Dessner, Bryce Dessner, Foy Vance, and Sheeran, as listed on Genius.
Artwork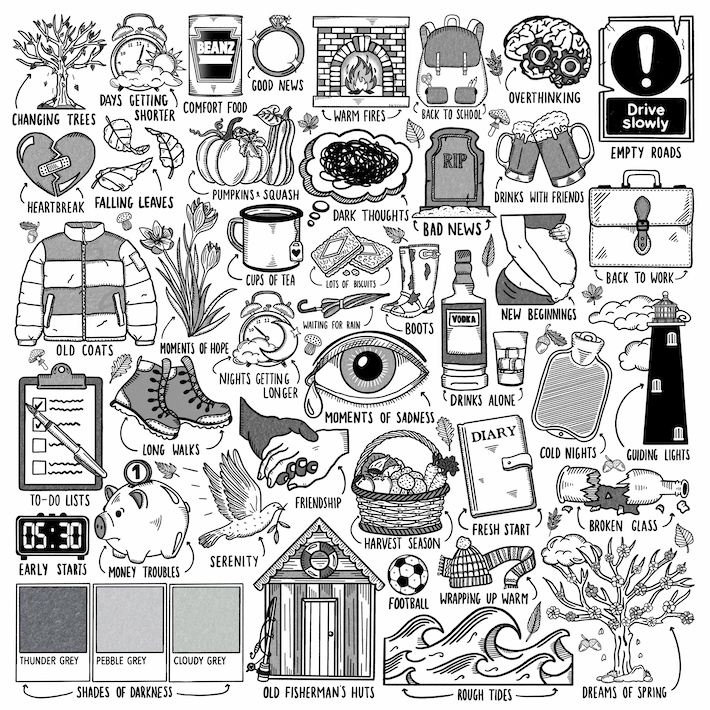 Singles
Sheeran has yet to release a single ahead of the album's arrival this Friday, September 29.
Tour
As we've already covered, Sheeran is freshly on the other side of a rigorous tour run. He has not confirmed plans to tour in support of Autumn Variations as of this writing, but there's always the possibility that he just can't help himself and hits the road again.
Ed Sheeran is a Warner Music artist. Uproxx is an independent subsidiary of Warner Music Group.