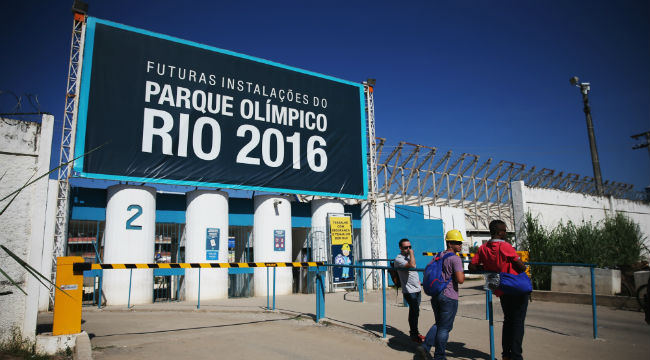 The Olympics begin in 12 days and the problems just never stop. Our own Keith Reid-Cleveland documented all of the problems the games have experienced in their build-up recently with the most recent being police protests, and bacteria and raw sewage found in the waterways. In terms of the actual athletic aspect of the games, that isn't going so well either, as there is the whole situation with Russia and the WADA report that found they were covering up failed drug tests.
Now, with athletes from across the globe set to head out to Brazil, it appears as though the city is in no way ready for their arrival. Olympians from Australia, England, and New Zealand, recently landed in Rio but once they arrived, they found their living conditions to be unlivable, according to The Sydney Morning Herald. 
AOC chef de mission Kitty Chiller confirmed late on Sunday night (AEST) that Australian athletes would not be moving into the village, having hoped to do so on Sunday.

"Problems include blocked toilets, leaking pipes, exposed wiring, darkened stairwells where no lighting has been installed and dirty floors in need of a massive clean… In operations areas water has come through the ceiling resulting in large puddles on the floor around cabling and wiring."
So what did Rio de Janerio mayor Eduardo Paes do to make the Australians feel more comfortable after their hotel rooms were a threat to their safety?
Yeah, these Olympics are going to go great.