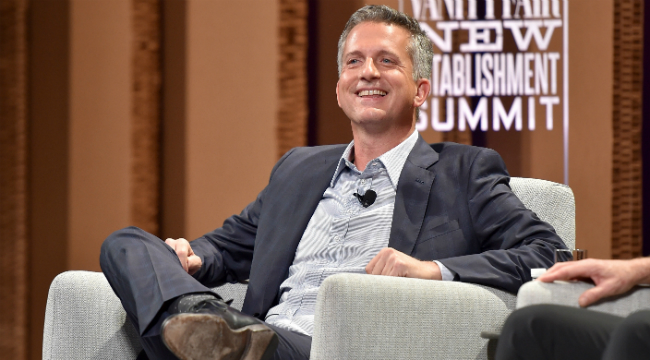 Now that Bill Simmons is out from under the ESPN umbrella (and with the website he left behind now dead), the sizable Sports Guy fandom has been waiting for any word about what form Simmons' deal with HBO will take. So far, his podcast has already re-launched, and a weekly TV show has been announced, but Deadline just released some new information that gives a clearer picture of what to expect from Simmons' post-ESPN output.
The piece leads with the hiring of NFL Network's Eric Weinberger as president of the newly-formed Bill Simmons Media Group, and in describing his duties, Deadline also announced what kind of projects Simmons has lined up:
A weekly HBO talk show, on which Weinberger will be an executive producer
A new website with written content
A podcast network
Various "scripted and non-scripted projects," the first of which may be about Andre the Giant
"Shortform digital content and other creative projects," on which HBO will have first right of refusal
Basically, it looks like Simmons will be rebuilding a version of Grantland — with all the same kinds of properties, and with additional scripted "projects" thrown in for good measure (maybe similar to 30 for 30?). The hiring of Weinberger, plus the announcement of what promises to be a host of other media, portends more hiring announcements as the months go on and the launch of New Grantland (which will probably have a better name) draws nearer.
(Via Deadline)