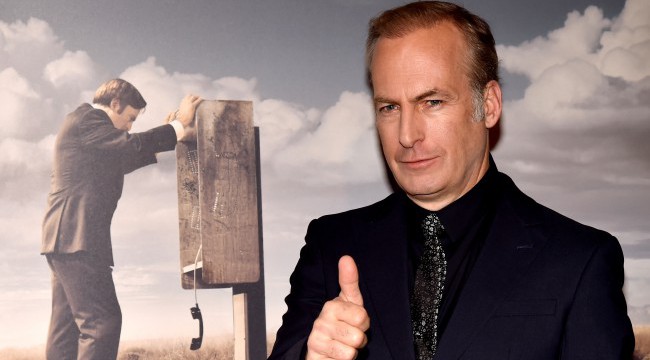 Before Bob Odenkirk endeared himself to America as the slimy, lovable lawyer Saul Goodman on Breaking Bad, he had a plan to create a show centered around a minor-league baseball team. Odenkirk wanted to explore this bizarre, idiosyncratic world. Odenkirk wrote a script for the project and pitched it to FX, but the network decided to go in another direction.
Odenkirk explained the inspiration behind the script to Tim Hagerty of Sporting News: 
"I had a friend who was very much into baseball and minor-league baseball," Odenkirk said before a recent Triple-A game in Albuquerque, New Mexico. "I read some books and we wrote a TV pilot for FX that we wanted to shoot with a real team.

When I did (the script), there was some guy starting up a new minor league, I'm sure it folded. It was a private minor league out in Utah, an independent league. We were working with him. He was going to help us but the network just decided it was too hard."
Diving into small worlds with atypical office dynamics is an area where Odenkirk excels. That's evidenced by Better Call Saul, a spinoff from Breaking Bad that could have been a disaster, but ended up being a delightful foray into the chaotic world of Saul Goodman. Odenkirk still has the script, so the minor league baseball show could still be in play someday.
(Via Sporting News)