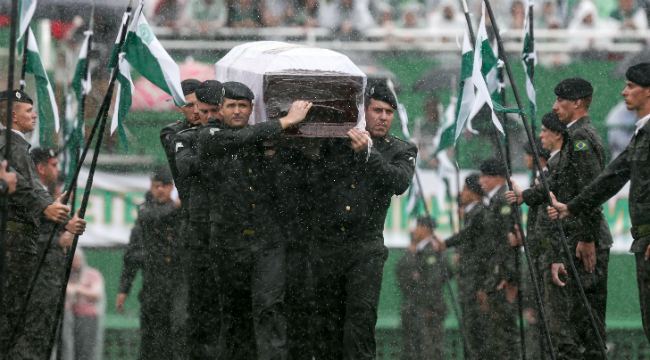 One of the most tragic events in the sporting world in 2016 was the plane crash that killed 75 people in Colombia, including 19 members of Brazilian soccer team Chapecoense. It made an impact across the world, spurring tributes by fans and other teams alike, but one key individual doesn't even remember it at all.
Zampier Neto, known in sports in the Brazilian one-name tradition as Neto, managed to survive the crash himself, but he had been in a coma for about two weeks since the event. Apparently, upon waking, he asked about the score of the championship game Chapecoence was traveling to attend, and also wondered what had happened that prevented his participation. The anguish that he'll suffer upon learning the news is hard to imagine, but he'll have the added indignity of literally being the last to know — apparently, even as news broke of this development in his memory, he still hadn't been informed of the news. Doctors are opting to bring him along slowly.
Neto is one of four survivors of the team, and his living teammates have been transported back to Brazil to assist in their recoveries. Due to what appears to be a severe head injury, Neto is being kept in the hospital until some poor soul has to break the heartbreaking news to him.
(Via ABC News)