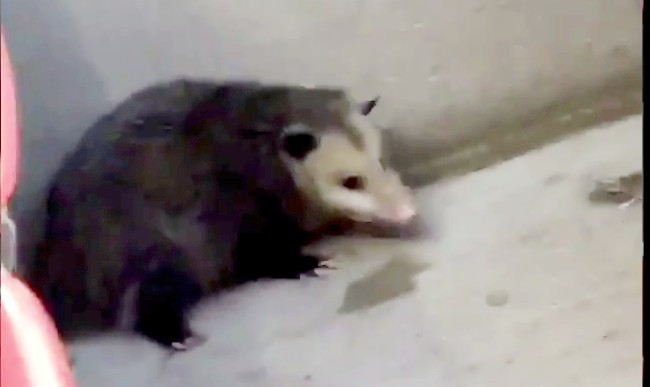 The Cleveland Browns and New York Jets faced off in an officially sanctioned NFL game on Thursday evening. While the battle between the two teams would have operated in relative obscurity if buried on a Sunday, national attention (particularly from the handicapping community) existed in this spot, even as the Browns looked for an all-elusive victory.
While there actually were legitimate storylines to follow given the presence of Sam Darnold, Myles Garrett and others, something strange happened in the stands in Cleveland, and that grabbed the attention of many. In short, a possum was running loose in FirstEnergy Stadium.

That might sound crazy but there was even visual evidence of the animal making its way around the facility.
Mercifully, though, the possum was caught and, amusingly, it was a local fan that "made the play" to capture the animal, even with security coming after it from every angle.
In perfect Browns-Jets fashion, the first quarter of the game featured high-end punting and general offensive impotence, but that simply paved the way for the real star of the show on Thursday evening. Hopefully, more information will emerge with regard to the background of the possum in question but, for now, the excitement seems to have lessened after its capture.