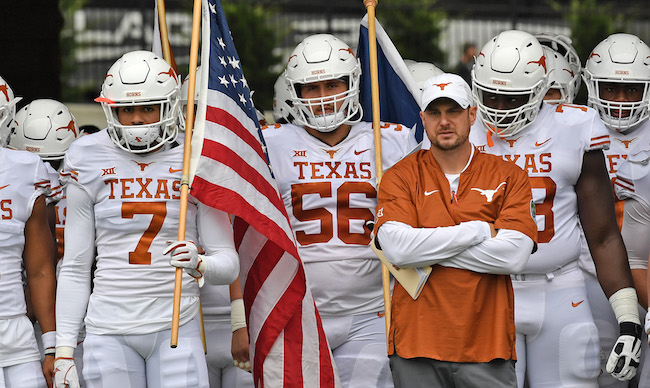 This year, as much as any other in the past, the College Football Playoff selection committee figures to have a fairly easy decision on its hands come Sunday when conference championship games are over.
Notre Dame is a lock, having completed an undefeated season and currently sitting in the No. 3 spot. The winner of the SEC Championship game is a lock, although a Georgia win would certainly create drama with regards to whether Alabama would remain in the top 4 or drop out of the playoff. Clemson is a four touchdown favorite over Pitt, so they are as close to a lock as a team can be with a conference title game remaining.
Pending an expected Alabama win, Oklahoma is in if they beat Texas, as they're in fifth, ahead of Ohio State. The Buckeyes play a mediocre Northwestern team (somehow ranked 21st), so they need to win and have Texas beat the Sooners to get in. Pretty much, all the paths to the playoff are fairly clear, with one major (and unlikely) exception.
Each year we talk about disaster scenarios for the Playoff, and they typically involve someone deserving being left out (see: TCU). That possibility somewhat exists in the Georgia beating Alabama scenario, but it'd be hard to argue against the Tide being worthy of a selection if their one loss was to another playoff team, giving them the best loss of anyone in the hunt — that said, if OSU jumps OU with both winning somehow, Sooners fans and the Big 12 will rightfully riot.
This year, the disaster scenario is, truly, just that: an awful situation for the committee where there isn't a right answer. It's unlikely, but not impossible that this happens and if it does, it's a no-win situation for the committee.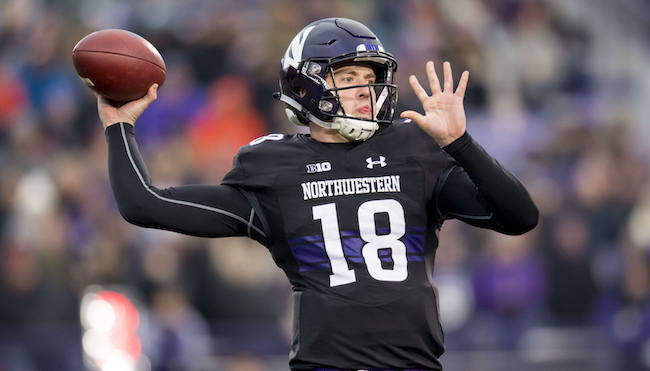 The first part of this is the most likely, which is Georgia losing handily to Alabama, giving them two losses to good teams, but in neither of them were they especially competitive. Then, UCF beats Memphis in the AAC title game without McKenzie Milton, and Washington beats Utah in the Pac-12 title game. Next, you have Texas beating Oklahoma for a second time, giving Oklahoma two losses (both to the same team) and a three-loss Big 12 champ. Finally, and least likely based on how Vegas sees it, Northwestern shocks the Buckeyes in Indianapolis, giving Ohio State a second bad loss and leaving you with a four-loss Big Ten champ.
Alabama, Clemson, and Notre Dame are all locked in to their seeds at this point, but what to do with the fourth spot is an almost impossible decision to make. The committee's options at that point would be (with their current rankings):
No. 4 Georgia (11-2): The Dawgs would, as mentioned earlier, have two losses and both would be in fairly non-competitive games. Beyond that issue, you'd be putting them in an immediate rematch with an Alabama team that just thumped them, which is less than ideal for selling that game to viewers. Still, it's very possible they end up being the choice by default.
No. 5 Oklahoma (11-2): The Sooners would have two losses to the same team, and it seems unreasonable to move them up with a loss in the title game. Still, they're one of only a few two-loss teams remaining so they'd be in the conversation, even if it'd likely be a short one.
No. 6 Ohio State (11-2): The Buckeyes would be brought up because they are one of the few two-loss teams, but they're almost assuredly out in this scenario. You can't put a team with no conference title and losses to Purdue and Northwestern in the Playoff.
No. 7 Michigan (10-2): For some reason, Michigan only fell to No. 7 which leaves the door open to them, stunningly, if all three teams in front of them lose. It would look pretty terrible for them to jump into the Playoff coming off an absolute beatdown at the hands of Ohio State, but they are a legitimate option here, as bad as that seems.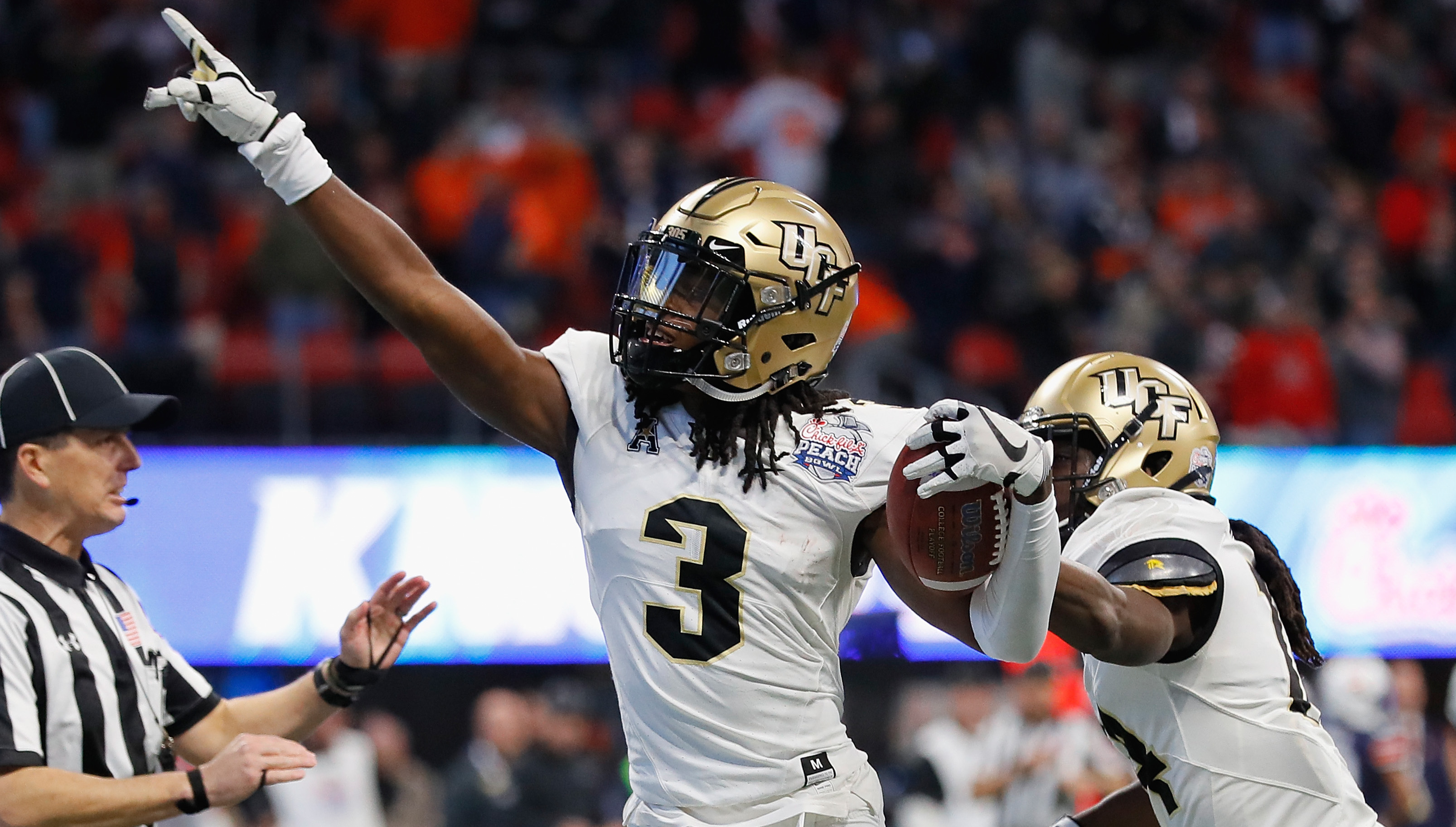 No. 8 UCF (13-0): This is the really interesting one. UCF is without McKenzie Milton after his gruesome knee injury and if they lose to Memphis on Saturday, they're gone. However, if they win (Vegas has them as 3-point favorites) they would have another quality win on their resume, as Memphis is a top-tier G5 team, and would still be undefeated. If they had Milton, and this scenario unfolded, I'd actually consider them the favorite to vault to No. 4. Without him, the committee still would have reason to not put them in, but it'll be a tough sell if everyone ahead of them loses and they win.
No. 11 Washington (10-3): The Huskies would have back-to-back wins over top 20 opponents and would be Pac-12 champs. This was a team everyone loved entering the year and a strong win over Utah after a convincing win over Wazzu in the Apple Cup might have the committee thinking this is a hot team (which they do love).
No. 14 Texas (10-3): Texas would have the two best wins of anyone in this conversation by way of having two wins over Oklahoma and would be conference champs. The Longhorns also have losses to Maryland and Oklahoma State on their resume. I don't know what you'd do with Texas, but it'd be wild to see a team jump 10 spots in one week.
The committee will be rooting hard on Saturday for at least one of Ohio State or Oklahoma winning, because that makes their decision easy to make and easy to explain. If this pans out, though, all hell would break loose in the college football world — so if you don't have a rooting interest in either of those games, maybe pull for the underdogs just for drama's sake.