When David Villa was named the MLS MVP earlier this month, the New York City Football Club forward proclaimed that it was one of the "best days" of his career.
For most athletes, that means a lot. For Villa – who had a prolific club and international career which included winning the Champions League with Barcelona and a World Cup with Spain – it's extra impressive. It's especially noteworthy because Villa became the latest in a long line of big-name stars who came from overseas to play and didn't just view MLS as a league to come to retire.
As NYCFC's captain and one of its Designated Players – a distinction which means that the club can pay him whatever it wants with only $350,000 counting against the salary cap – Villa has become one of the faces of the league. We recently caught up with Spain's all-time leading goalscorer to talk about playing soccer in America, MLS' perception as a "retirement league," why being named league MVP was such a huge honor, and what he's doing with MISSION.
(Note: the interview has been lightly edited)
Bill DiFilippo: Prior to coming to New York, your entire career was spent in Spain, save for a short loan deal in Australia. Before we even discuss football, were there any challenges with transitioning from life in Spain to life in New York, especially considering you have three children?
David Villa: No, I tried to live the life and play soccer, whether it was in the country or the city. I'm a guy who felt lucky because I changed my country for a very good city like New York, a very good league like MLS, a very good team like NYCFC. So, we are happy to have a change living here, me and my family, and we hope to continue to love it.
Then on the pitch, how is the game in MLS different from the game in La Liga and the Champions League and leagues like that?
Soccer is soccer in every country. Here it is very good – it is passionate, competitive, physical. A lot of passion to play here in MLS.
You came to MLS as the face of a brand new franchise in New York City. How much pressure was there to perform, and how much pride did you take in the fact that you were the club's first signing?
It's the same if I have pressure or not. There's a lot of pressure, no? Here more than ever because I was the first player, the captain. At the same time, it's a lot of pressure, very proud for me that NYCFC chose me to be the first player.
We oftentimes hear MLS referred to as a place where stars go when they want to come to retire, but watching you play, you've never played like you came here to coast into retirement. And, really, off the top of my head, I can't think of many guys who came and took it easy then at the end of their contract they hung up their boots and moved on. Were you aware of this perception before you came over, and what were your thoughts the first time you heard that MLS is a "retirement home"?
For me, I never thought this, I've done everything in my career. And if I want to retire I'll go home and retire, I'd go through life with my family. I came here to be competitive, to be strong, to make history, and when I decide it's the moment for retirement I'll go home because I did everything in my life, in my career. I will continue – my body's fit, my mind is fit, I will continue to make history. But play always the same when I was 15 years old: 100 percent, competitive. This is my job here.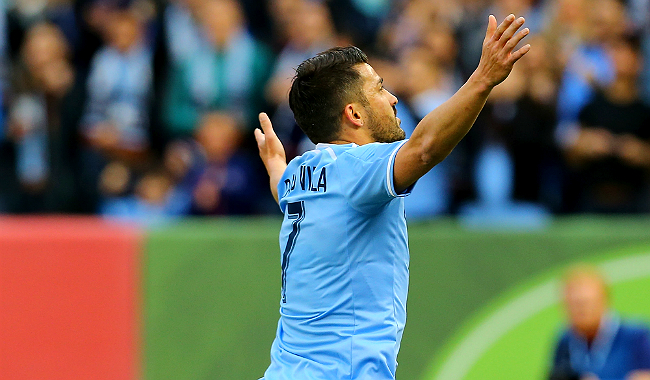 But had you heard that prior to coming over? The whole "this is a place where people come to retire?"
Yeah. People sometimes have opinions that are nasty, no? I mentioned yesterday – if the people coming here are watching one month, three, four games, it's impossible to have this opinion. The people who have this opinion have never watched a game in MLS, it's not important for the people who want to build this league because this opinion is not true. If you watch the games or if you watch the construction or building of the league.
You had a really great first year in MLS, but the team hit a number of bumps in the road, came in eighth place in the Eastern Conference, and had a really lively offseason with a coaching change and a number of new players that came in. Looking back on that 2015 season, what were some of the challenges that you thought the team faced in its first year?
It was difficult. It's a team for the first time in one league with a lot of competitive teams. New players, every player from a different team, first time in the league, the new club without a lot of stability, but that's normal in the first year. It was so difficult. The second year, we're better, much better. The coach growing us a lot, the club had more stability, the players, we know better between us because we played two years in a row. All these things made us more successful this year, of course.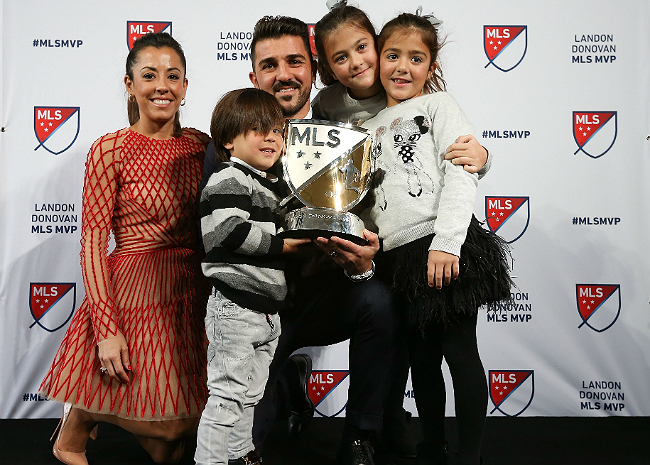 On to 2016, have to imagine that winning League MVP is a huge honor, especially over such a loaded field of finalists. You said it was one of the best days of your career, what made that day so special?
It's special for me, the people thinking about maybe I wanted to come here for retirement … I mentioned this: this award, winning more votes, the votes of the players in MLS, the coaches in MLS, and the journalists in MLS. So every player, every coach, and every journalist voted in this award, watching a lot of games. It truly is for… I play well, I play strong, and the people are happy with me. So it's important for me.
As for the team, it jumped up to second place in the Eastern Conference. The season ended in the conference semifinals, but what changes from the previous year helped the team make such a big jump in the East and make it to the postseason?
The coach [Patrick Vieira], first of all. He has a lot of talent, a lot of experience, a lot of challenges for this year. Obviously the second year, the players know and play better than in the first year. The stability was there of the club. All of these things helped us to, this year, have more success than the first year.
It's a big offseason for the club, especially with the departure of Frank Lampard. What do you want the club to focus on over the winter so that you're able to go from eighth place last year to second place this year to a championship next year?
The objective the next year is to be better than this year, nothing more.
Really quickly, let's talk about Spain. You're three caps away from 100 with the national team, but your last selection came in 2014. You said earlier this year that you never retired from the national team, how big is it to you to reach 100 caps?
I've played 97, and the objective is the play in 98 or 100, no? I am ready if the coach decided to call me to the next game.
Before we go, I understand you're here with MISSION. What do you have going on with them?
I'm very happy. I'm very happy to help them together growing our soccer, our brand. I believe in the future of people talking about MISSION like a big, big brand in the sport and remember me helping the first movements of the brand.