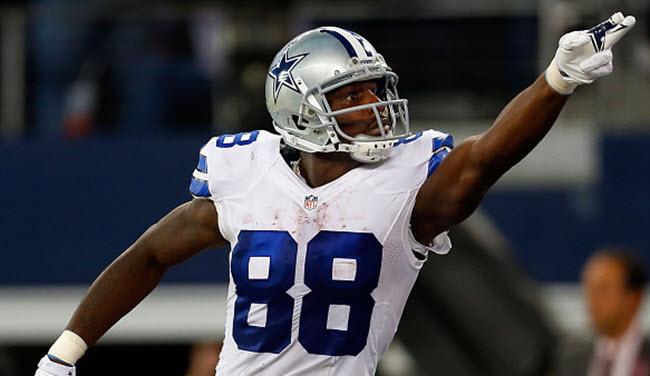 Fear not Cowboys fans, your long national nightmare is over.
Dez Bryant will return to Dallas on a five-year deal according to Ian Rapoport and Jason La Canfora. The reported deal comes after a bizarre back-and-forth between the two sides over the last week. It also includes $45 million guaranteed according to the NFL Network.
Dez Bryant appeared to issue an ultimatum to the Cowboys on Monday, saying "As much as I love football…on my beautiful babies.. I apologize #cowboynation but I will not be there if no deal #fact." Former Cowboys WR and current NFL analyst Michael Irvin also chimed in on Bryant's behalf.
"Who really has the leverage here? You think you're going on that football field without Dez Bryant? I was reading the articles today buddy," Irvin told The Rich Eisen Show. "I was reading about how great Terrance Williams is doing. All that stuff is for Dez to read. It's easy to do great in minicamp.

"But if you think you see better than 8-8 without Dez Bryant, I'm telling you, you will not see better than 8-8 without 88."
Sure, it was never going to happen but the Cowboys calling Dez Bryant's bluff would have made for an interesting training camp. But alas, this was much ado about nothing and Dez was always headed back to The Big D.