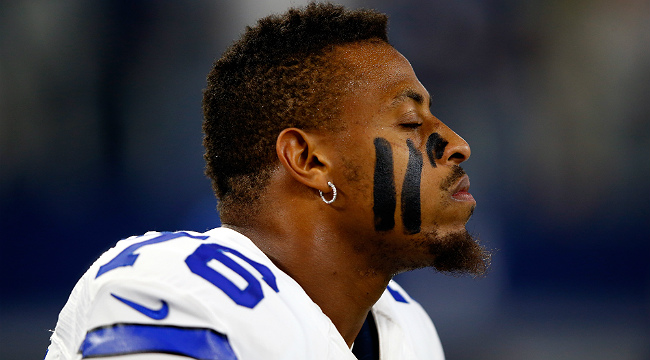 Just days after the horrific photos of his domestic violence incident were uncovered by Deadspin, Greg Hardy suited up for the Cowboys in their 33-27 overtime loss to the Eagles on Sunday. With Dallas now just 2-6 and inching closer to being completely out of the playoff race, even more attention gets shifted to Hardy's continued employment by the team. And now opposing players are chiming in on whether or not he should be able to continue to play in the league.
When asked about Hardy after the game, Eagles center Jason Kelce did not hold back:
"There are three (types) of people I have zero respect for in this world: It's people who hit women, people who molest children, and rapists. I'm glad he didn't have a good day… I don't know. I think it's a joke a guy like that is able to play this quickly."
As for Lane Johnson, the man Hardy was matched up against for much of the night, he told reporters that he may have taken some liberties against the former Pro Bowl defensive end:
"Any time I had a chance to put a little muscle into a block, I did. He wasn't all that emotional in the game. I guess he is in other games. I don't know if the stuff got to him on the news, but he kind of seemed out of it a little bit."
Whatever the reason, Hardy was largely ineffective in the Cowboys' loss, making only two tackles and recording one sack.
(Via Philly.com)
Now Watch: What Really Happened In Football's Greatest Comeback?