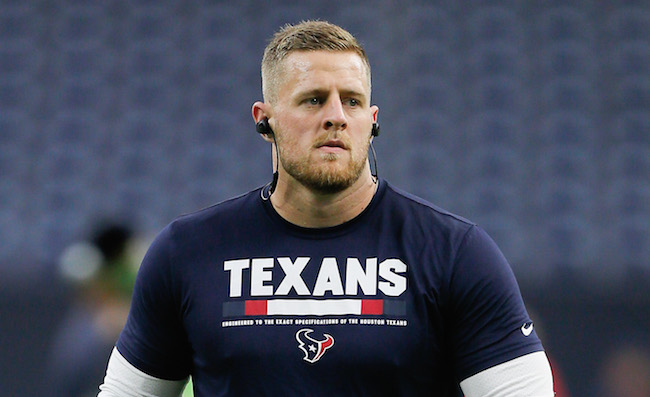 Santa Fe High School was the site of the latest school shooting tragedy. Ten people were killed, nine of them students, and another 10 were injured at the Houston area high school on Friday after a 17-year-old gunman opened fire with a shotgun and a revolver in the school.
It was the latest in what has sadly become a common occurrence in the United States, and Texans star J.J. Watt reached out to the school to provide the support he could for the families of the victims, offering to cover all funeral costs for those killed in the tragedy.

After learning of the news, Watt sent a tweet out with two words that summed up how most felt about the shooting and quickly backed that up with some financial support for those families that were grieving over the loss of a loved one.
Watt has used his stature in the Houston community to help those in need after tragedies in recent years, most notably raising $37 million for Hurricane Harvey relief after it ravaged the city last August. This is a nice gesture from Watt and its great that he continues to use his platform to help his community, but hopefully one day athletes and other prominent individuals reaching out to families following shootings at schools is no longer such a common thing.