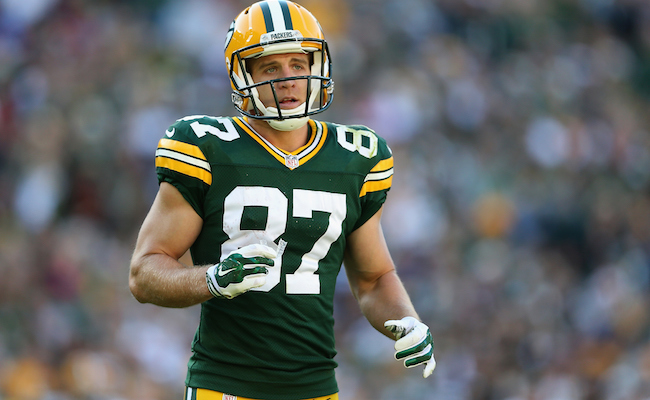 The NFL Preseason is an annual tradition that claims the bones, tendons and ligaments of countless players year in and year out, but this year's slate of exhibition games seems to be claiming more players – and impact players, especially – than usual.
Green Bay Packers wide receiver Jordy Nelson was the latest guy to go down on Sunday, reportedly tearing his ACL in the Pack's preseason contest against the Pittsburgh Steelers. Nelson headed to the locker room after suffering a non-contact injury, which never seem to end well, and the diagnosis was what Green Bay fans everywhere feared.
Nelson is the second big-name wide receiver to be shelved for the season thanks to a torn ACL this week. Carolina Panthers second-year wideout Kelvin Benjamin also injured his knee on a non-contact play in practice this past Wednesday.
The preseason is only half over, so let us hope for a healthier second half of this meaningless nonsense.