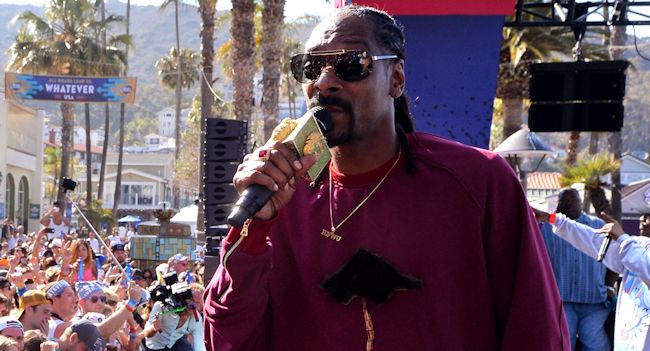 There aren't many things in sports that are more underrated than Major League Baseball's annual All-Star Legends & Celebrity Softball Game. Sure, it's not the best softball game you'll ever watch, but at the very least it's really entertaining. It might even provide a memorable moment like that time Fat Joe motored from first to third on a ball hit to the outfield wall.
This year's game should be great, based off of the roster that was released today. Here is the full list of participants:
Former MLB player Aaron Boone
Former MLB player Sean Casey
Cincinnati Bengals QB Andy Dalton
Former MLB player Eric Davis
Former MLB player Andre Dawson
Rapper Snoop Dogg
Former softball player Jennie Finch
Former MLB player Rollie Fingers
Former MLB player Vlad Guerrero
ESPN college football analyst Kirk Herbstreit
Wounded Warrior Project alumni manager Tim Horton
Actor Josh Hutcherson
Musician/actor Nick Lachey
Actor/director Chad Lowe
Former MLB player Fred Lynn
Rapper Macklemore
Country singer Justin Moore
Former MLB player Paul O'Neill
Wounded Warrior Amputee Softball Team player Todd Reed
Actor Rob Riggle
Former MLB player Ozzie Smith
Singer Jordin Sparks
Country singer Cole Swindell
Actor Miles Teller
Fox Sports host Charissa Thompson
The list of players is subject to change, so let's hope nothing prevents Snoop Dogg from getting to Cincinnati. The game will take place on Sunday, July 12. However, it will air on ESPN the following day after the Home Run Derby ends.