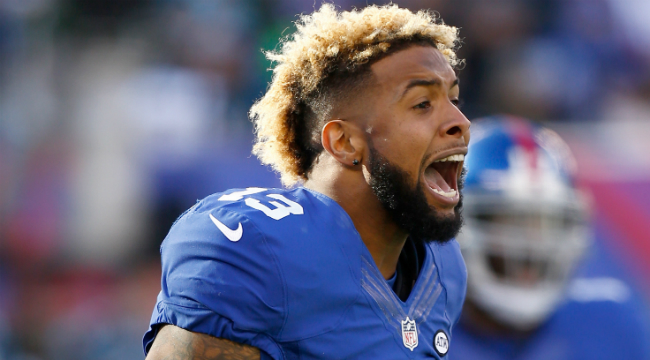 ODELL BECKHAM JR ODELL BECKHAM JR ODELL BECKHAM JR ODELL BECKHAM JR ODELL BECKHAM JR ODELL BECKHAM JR ODELL BECKHAM JR ODELL BECKHAM JR ODELL BECKHAM JR
In case you didn't hear about it (all five of you), Mr. Catch had himself a temper tantrum on Sunday against the undefeated Panthers. He and Josh Norman had an unscheduled UFC match for most of the game, and at one point Beckham was so furious he drove himself into Norman's head, helmet first. Beckham has been rightfully suspended for his actions. Let's not talk about that anymore because frankly it's been everywhere for two days.
Fifteen teams have fallen. Seventeen teams remain in the hunt. The Texans now control the AFC South after finally, FINALLY, getting that first win in Indianapolis. The Chiefs have won eight games in a row. The Patriots and Panthers feel unstoppable. The NFC East is now firmly in the hands of the Redskins, thanks to a victory over the Bills, and the Giants and Eagles losing. The Skins can actually wrap up the division this week by beating the Eagles. The Giants need the Eagles to beat the Skins if they want a chance Week 17. Of course, the Giants also need to win this week against the Vikings, but without ODELL BECKHAM JR., it might be difficult. It will be difficult anyway, because the Giants are bad and the Vikings are good.
Whatever. Things are still convoluted, so we need another week to play out before things really become clear. In the meantime, CARTOONS!
RAMS
If the Mustards (Rams) win, I will draw a Ram eating a hot dog with Ketchup Jameis Winston on it.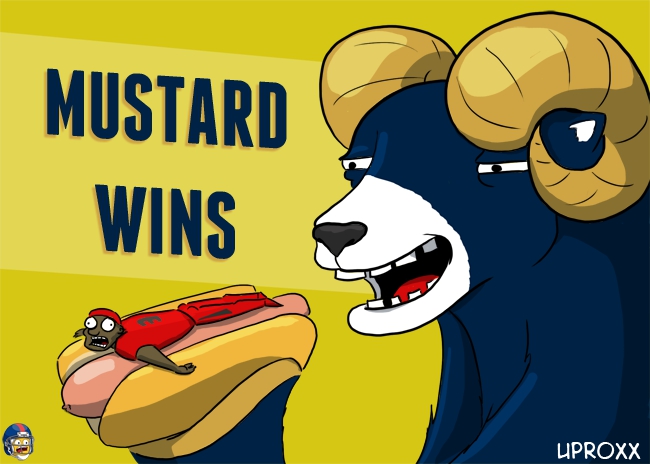 TEXANS
If the Texans win, I will draw Andre Johnson crying.

FALCONS
If the Falcons win, I will draw the Jaguars logo shedding a single tear.

CHARGERS
If the Chargers win, I will draw Philip Rivers doing a hoedown.

SAINTS
If the Lions win, I will draw Drew Brees being led into a retirement home.

Check out my previous weeks failures in full glory right here!
WEEK 1 | WEEK 2 | WEEK 3 | WEEK 4 | WEEK 5 | WEEK 6  | WEEK 7 | WEEK 8 | WEEK 9 | WEEK 10 | WEEK 11 | WEEK 12 | WEEK 13 | WEEK 14
Now, onto our Christmas week action!
CHARGERS @ RAIDERS
The Chargers possibly played their final game ever in San Diego last week. They won, thankfully. Those poor fans have suffered enough. This season feels like the Chargers have been run by the evil owner from Major League, who is trying to have the team play so poorly that the team is easy to move. Only this isn't the movies, and the Chargers are still losing. If this is truly the final season in San Diego, this has been about the most depressing way to go out. As for Oakland, it's possibly heartbreak of a different kind. After a decade of squalor, they finally show true promise, and they may also move to LA after all is said and done, leaving bay area fans alone with the 49ers, who are basically the kid from grade school who would eat worms for a dollar. A lot of potential depression is on the line here, and it's anyone's game.
If the Chargers win, I will draw Philip Rivers with Mark Davis hair.
REDSKINS @ EAGLES
If the Skins win, they win the NFC East and render the final week irrelevant. That's obviously not going to happen because the NFC East is chaos personified and will not allow anything but clownball.
If the Redskins win, I will draw RG3 as a hobo.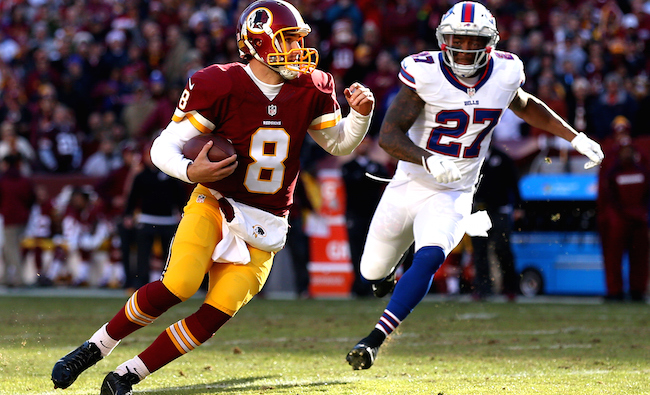 COLTS @ DOLPHINS
Charlie Whitehurst versus the Dolphins. If this is the only game playing in your area, just go outside instead. Experience the wonders of nature. Get a hobby. Put in extra time at the office. Jump off a bridge. The result will still make you feel better than this game will.
If the Colts win, I will draw Clipboard Jesus.
BEARS @ BUCCANEERS
This is the downside to the final weeks of the season. On one hand, playoff action is heating up and games mean more than ever. On the other hand, some games exist between two losers, and mean absolutely nothing at all, and all the fans are rooting for a loss to get better draft picks. This week, Bucs and Bears fans go at it, secretly hoping their team sucks more, and we all lose.
If the Bears win, I will draw Jay Cutler not caring as a pirate ship sinks.
BROWNS @ CHIEFS
The Chiefs are going to finish this season on a 10-game win streak, aren't they? Of course they will. They have to set up the Wild Card loss somehow.
If the Browns win, I'll draw Johnny Manziel in a dumpster labeled "Garbage Time" pulling out a victory.
PATRIOTS @ JETS
If this was a movie script, the Jets would defeat the evil Patriots and claim their rightful place in the playoffs. Life, however, is pain and misery, so they will not.
If the Jets win, I will draw Ryan Fitzmagic.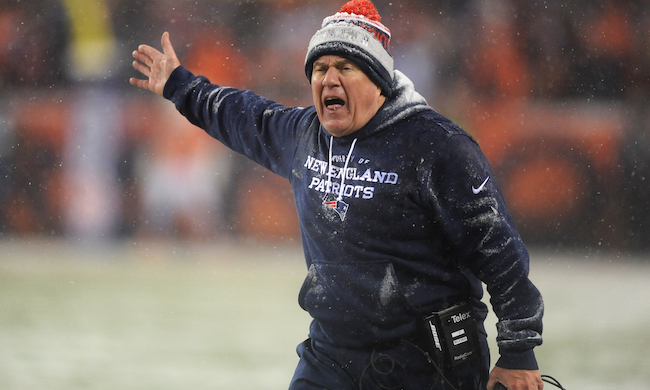 COWBOYS @ BILLS
I know the Cowboys are worse, but the Bills are 0-3 against the NFC East this season, and it would just be so Bills to lose four in a row against the NFC East.
If the Bills win, I will draw Jerry Jones on The Amazing Race to the Bottom.
PANTHERS @ FALCONS
I'm too scared to pick against the Panthers ever again.
If the Falcons win, I will draw Matt Ryan dabbing.
LIONS @ 49ERS
Jed York said the 49ers were all about winning with class. They have done their best this season to really accomplish that goal, but for the other team.
If the 49ers win, I will make some alterations to the old Sourdough Sam 49ers logo.
TEXANS @ TITANS
Fate has determined that Zach Mettenberger must meet J.J. Watt in mortal kombat every year. Mariota was hurt earlier this season, thrusting Mett into the first Texans game. Now Mariota is hurt again, and again Mett must face the wrath of Mr. No Selfies yet again. Mettenberger should just hand off or go fetal every single play.
If the Titans win, I will draw Zach Mettenberger taking a selfie with sad J.J. Watt.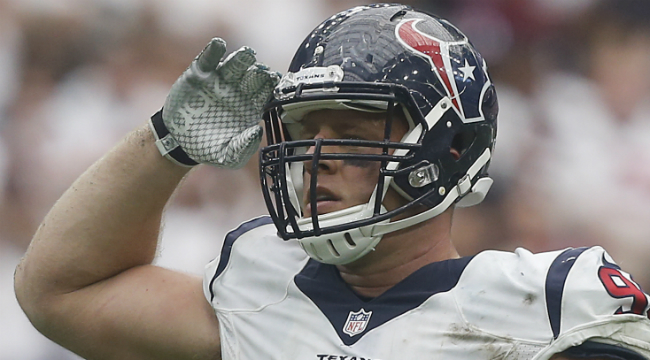 STEELERS @ RAVENS
At this point, the only Ravens team that could give the Steelers a challenge would be if they made a team from all their players on injured reserve.
If the Ravens win, I will draw Antonio Brown with Crabs.
JAGUARS @ SAINTS
Just let me die in peace.
If the Jaguars win, I will draw Blake Bortles, Saint of Jacksonville.
RAMS @ SEAHAWKS
The Rams magic voodoo powers of winning divisional games seems long gone from week one. The Seahawks are on a roll, and I expect Russell Wilson to throw for 35 touchdowns in the first half.
If the Rams win, I will draw Aaron Donald eating tiny Russell Wilson.
PACKERS @ CARDINALS
The Cardinals are still technically capable of getting the No. 1 seed in the NFC. You better believe they want it, and no silly cheese monger is going to stand in Carson Palmer's way.
If the Packers win, I will draw a fat Wisconsinite yelling GO PACK GO.
GIANTS @ VIKINGS
Three weeks ago, this game was shaping up to be a doozy. Two flawed, but playoff caliber teams fighting for position on Sunday night? Yowza, this was going to be must-see TV. Now the Giants are a weak breeze from exiting the playoff picture all together, and they don't even have their star WR because he's a gigantic baby who can't control his emotions. Teddy Bridgewater is gonna have a career game.
If the Giants win, I will draw a Giant beating up a Viking.
BENGALS @ BRONCOS
A.J. McGameManager caught a lucky break last week, facing the 49ers defense in his first professional start. This week, he won't be so lucky, facing one of the best defenses in the league. Can A.J. manage to not lose this game? The smart man guesses no.
If the Bengals win, I will draw A.J. McGameManager.