Bill Belichick's genius, unlike his likability and fashion sense, is not up for debate. He may very likely go down as the greatest coach in NFL history. Yet we sometimes take for granted that he has essentially been the Patriots' general manager the entire time as well. If any team won four titles and made the playoffs virtually every year under a GM's leadership, that GM would be considered a legend, too.
Belichick's GM strategy through the years has focused on draft picks. He's good at making them, and he's fantastic at acquiring them. Whether by trading down in the draft to take advantage of more desperate teams or letting free agent after free agent walk away from the team and raking in compensatory picks (shout out to Grantland's Bill Barnwell). Both of those strategies involve getting a lot of mid- to late-round picks.
With the NFL Draft inching ever closer, let's take a look back at Bill Belichick's most notable later round draft picks — the ones that flew under the radar at the time, that may not have even been announced on TV, but wound up being crucial parts of the Patriots' dynastic run. In chronological order:
2000 — QB Tom Brady
Might as well start with the biggie. Not much needs to be said about the 199th overall pick (a compensatory pick at the end of the sixth round), except that he was Tahm Effing Brady. Who knows if we're even writing this article if this pick didn't happen.
2002 — DE Jarvis Green & WR David Givens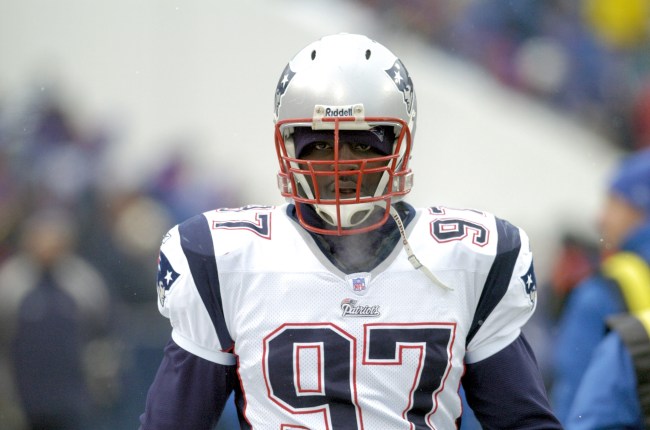 Picked in the fourth round with the 126th overall pick (acquired in the trade that sent Terry Glenn to the Packers — classic Belichick), Green was a rotation player for the Pats until 2009, but he makes this list because of his 2.5 sacks in the three games of the 2003 playoffs, which culminated in a Super Bowl victory over the Panthers.
The Patriots' 253rd overall pick in the seventh round, Givens only played five seasons (four with the Patriots). He was never the Pats' primary (or even secondary) receiver, but he was automatic in the playoffs. He played in eight total postseason games, and scored a touchdown in seven of them. That's insane.
2003 — CB Asante Samuel & OL Dan Koppen
Samuel was an All-Pro multiple times in his career after being drafted in the fourth round (120th overall) by the Patriots. He also was at his best in the playoffs, when he totaled five interceptions (and three returned for a touchdown) in five postseasons with the Patriots. Other than Tom Brady, he was the best player Belichick ever drafted after the first two rounds.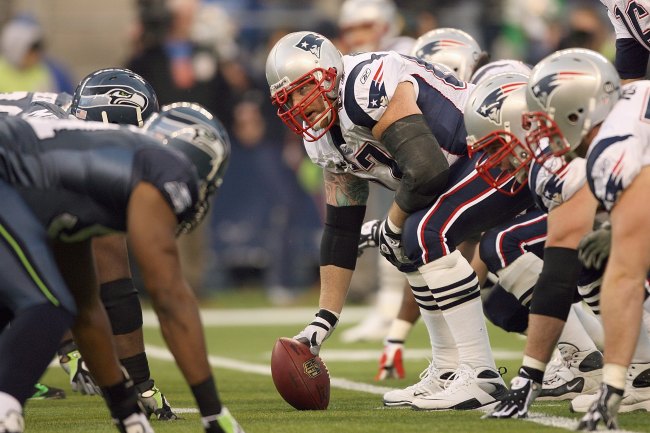 Due to injuries, fifth-round pick Koppen started at center for the Patriots in Week 2 of his rookie season and never looked back. He was the rock in the middle of a legendary offensive line until he broke his ankle early in 2011. He was cut the following offseason, in the grand Belichick tradition.
2005 — QB Matt Cassel & K Stephen Gostkowski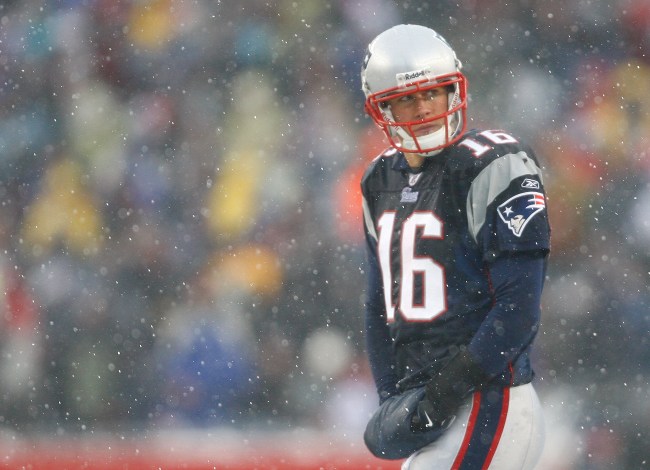 Cassel went to USC, but he never started a game for them. As a result, he was lucky to be picked in the seventh round (230th overall), and even luckier to be drafted by the Patriots, who were so good in 2008 that they managed to go 11-5 with Cassel as a starter after Brady's ACL tear. To date, no other QB has ever started in the NFL without doing so in college. Belichick, true to form, traded Cassel and Mike Vrabel to his old buddy Scott Pioli and the Chiefs for a second-round pick. Pats fans, you have Cassel to thank for Patrick Chung.
He wasn't a relative bargain as a kicker picked in the fourth round, but Gostkowski had to fill the shoes of easily the most beloved kicker in Patriots history, Adam Vinatieri. The 118th overall pick did so better than anyone could have imagined. He has the third-highest percentage of any kicker in NFL history, and the two above him (Justin Tucker and Dan Bailey) haven't been in the league half as long.
2008 — WR Matt Slater
Normally you'd consider a wide receiver picked in the fifth round with one career reception a minor bust. But Slater, the 153rd overall pick, doesn't make his money catching passes — he does it as the best special teams gunner in the business. He's made the Pro Bowl each of the last four seasons in that position, and first-team All-Pro three of those seasons.
2009 — WR Julian Edelman
You may remember this little wide receiver for making Patriots fans forget about Wes Welker by playing hero in the most recent Super Bowl. Before then, he was a seventh-round pick (232nd overall) who hung around proving himself useful season after season as everyone complained about the lack of talent at wide receiver in New England. I doubt they'll be saying the same thing next year.
2010 — TE Aaron Hernandez
Hey, three seasons of good production is not bad for a tight end out of the fourth round. I wonder what he's up to now?