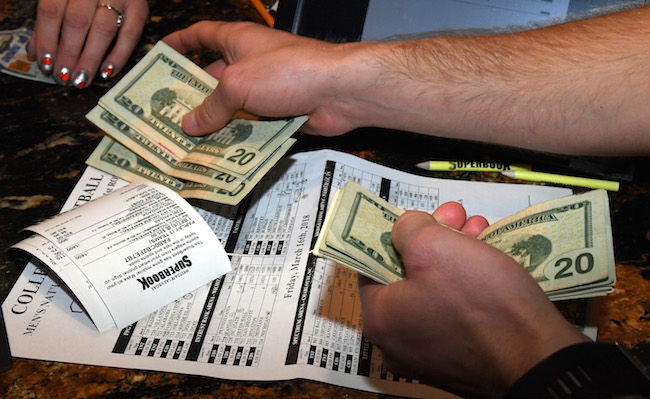 Each week, millions tune in to NFL games and, while not everyone has a financial investment in the outcome, a lot of people from around the country wager on professional football. More often than not, the institutions offering the opportunity to wager end up winning money (the buildings are tall and shiny for a reason in the desert), but, a few times per season, the "public" wins big and, apparently, the stars aligned during Week 9.
While Thursday's game was largely harmless given the ugly nature of the battle between the Raiders and 49ers, things quickly spiraled for the Las Vegas sportsbooks on Sunday.
It comes as no surprise that casual handicappers would be laying the points on the favorites and, when the better teams cover, that is usually a recipe for disaster. This time, the Chiefs bludgeoning the Browns was clearly bad for business, as Kansas City is a public darling, and many love to place money on the Steelers. For good measure, the Panthers and Bears covered as favorites and, once again, that is wretched for "the house."
In fact, it was quite clear by the time the Sunday night game between the Packers and Patriots even began that things were dire in the desert, with one sportsbook noting an all-time loss.
Oh, and they weren't alone.

On the "bright" side for the books, Sunday night's game seemingly had split action between two public teams but, even smaller decisions like the Rams-Saints game going over the total and the Texans hanging on to beat the Broncos were bad news for the bookmakers. Of course, it has to be said that virtually no one is shedding tears for folks in Las Vegas and off-shore that make the lines, simply because they always win in the end. Still, Week 9 was noteworthy for its one-sidedness and, this time, it was actually in favor of those placing bets, rather than those taking them.